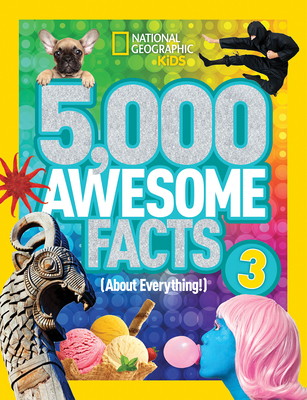 5,000 Awesome Facts (about Everything!) 3 (Hardcover)
National Geographic Society, 9781426324529, 224pp.
Publication Date: August 9, 2016
Description
More fun than a barrel of monkeys and more interesting than reality TV-- thisbrain candy-filled book is an explosion of information about sensational topicskids love: royalty, gravity, bioluminescence, sloths, wildfires, bubblegum, cars, breakfast, aliens, you name it It's a fantastic, fact-filled edition with all-new infoon hundreds of topics, and the same great design that captures kids' attention and keeps them yearning for more.
About the Author
NATIONAL GEOGRAPHIC KIDS inspires young adventurers to explore the world through award-winning magazines, books, website, apps, games, toys, television series and events and is the only kids brand with a world-class scientific organization at its core.
Advertisement