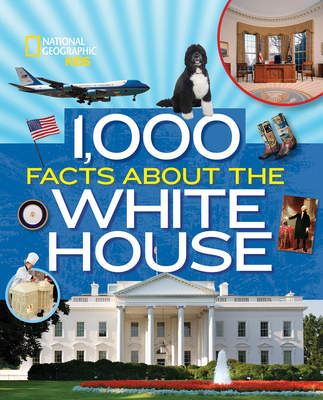 1,000 Facts About the White House (Hardcover)
National Geographic Children's Books, 9781426328732, 96pp.
Publication Date: September 26, 2017
* Individual store prices may vary.
Description
Welcome to the White House! Go behind the scenes to get a 360-degree view of America's most famous president's residence, from how it was built in 1792 and the fire of 1812, to today's state dinners, celebrations, celebrity pets, and more. Discover through 1,000 fun-to-read facts what it's like to live and work at 1600 Pennsylvania Avenue, the quirky rules of the house and how the Secret Service keeps it safe. Find out how the kids who have lived there play, watch movies, and entertain friends. With a treasure trove of material from the White House Historical Association, this book presents a fascinating story of the building and the many people who have shaped its 225-year history.
About the Author
SARAH WASSNER FLYNN loves writing, running, and triathalons. When she's not writing about races, she's usually training or competing in one. She also writes nonfiction books and articles for kids and teens, like The National Geographic Kids National Park Guide U.S.A. and The Girl's Life Guide to the Most Amazing You.
Praise For 1,000 Facts About the White House…
"Tailor-made for browsing but with plenty of nutritious content for young historians and prospective visitors... A bounteous buffet of historical tidbits about the presidential digs and its residents." — Kirkus Reviews

.