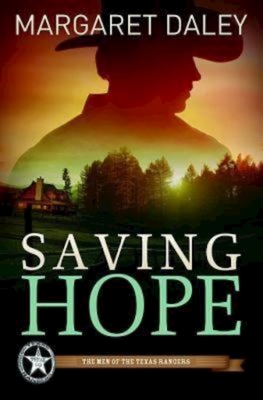 Saving Hope (Paperback)
The Men of the Texas Rangers - Book 1
Abingdon Press, 9781426714283, 335pp.
Publication Date: March 1, 2012
Other Editions of This Title:
MP3 CD (8/9/2016)
Hardcover, Large Print (11/9/2012)
* Individual store prices may vary.
Description
When a teenager goes missing from the Beacon of Hope School, Texas Ranger Wyatt Sheridan and school director Kate Winslow are forced into a dangerous struggle against a human trafficking organization. But the battle brings dire consequences as Wyatt's daughter is terrorized and Kate is kidnapped.
Now it's personal, and Wyatt finds both his faith and investigative skills challenged as he fights to discover the mastermind behind the ring before evil destroys everyone he loves.
"Fan favorite Margaret Daley wows readers with Saving Hope, her new release in the Men of the Texas Rangers series. Intense, gritty, exciting, and with a compelling love story...this book has everything a romantic suspense reader could want " Marta Perry, Vanish in Plain Sight, HQN Books

"In Saving Hope, prolific author Margaret Daley tackles a difficult issue with gritty realism and heart." Irene Hannon, author of the bestselling Heroes of Quantico series

"Saving Hope is a story straight from the headlines. Missing teens, a Texas Ranger Dad, and a woman who just wants to make a difference in the lives of the girls she loves, all come together in an explosive story that will make you turn the pages as fast as possible to get to the end--which has a nice twist that you won't see coming. Just make sure you have plenty of time to read because you WON'T want to put this one down. A fabulous romantic suspense." -- Lynette Eason, best-selling, award-winning author of the Women of Justice Series.

"Through crisp writing, Daley paints life-like characters engaged in a believable struggle that kept me turning pages to the satisfying ending." -- Richard L. Mabry, MD, Author of Lethal Remedy and the Prescription For Trouble series

"Margaret Daley's Saving Hope is a beautifully told story of second chances with very real characters who stayed with me long after I finished the book. I'll be looking for more Texas Rangers stories from her " Robin Caroll, author of the Evil series and the Justice Seekers series