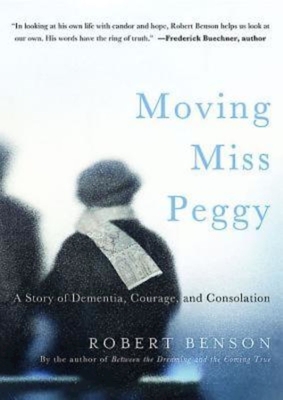 Moving Miss Peggy: A Story of Dementia, Courage and Consolation (Hardcover)
A Story of Dementia, Courage and Consolation
Abingdon Press, 9781426749575, 112pp.
Publication Date: May 1, 2013
Description
When the vibrant, beloved Miss Peggy began the agonizing descent into the "darkness" of dementia, her family faced what an estimated 35.6 million people around the world live with each day. "Moving Miss Peggy: A Story of Dementia, Courage and Consolation" by Robert Benson is an intimate look at what dementia means for a family - how do you organize your mother's new life, how do you move her from her cherished home... how do you come to terms with the fact that the woman who, as Benson writes, "once seemed to hold the whole world in her hands, now does not know the day of the week?" With his signature style, Benson's artistic touch lends a warmth and softness to a harsh reality in this powerful story.
Advertisement