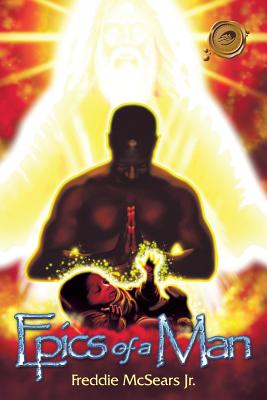 Epics of a Man (Paperback)
Trafford Publishing, 9781426903779, 80pp.
Publication Date: August 7, 2009
* Individual store prices may vary.
Description
The book, "Epics of a Man," by Freddie McSears Jr. is about courage, strength, perseverance, marriage, lust, pain, sex, deliverance, triumph, adversity, love, acceptance, rejection, manipulation, adultery, agony, victory and redemption. It illustrates balance and imbalance in a life by which we all want to prosper. The reality is some of us make life happen while some of us survive it. The difference between the two is so small while the standard of living between the two is so large. The relationship between parent and child changes over time, but the love is constant and growing. A parent loving a child has been described as having your heart live outside of your body. Freddie McSears Jr. writes about the aforementioned in a memoir to his son. He does this through poetry. Freddie walks a fine line of over exposure with the material that is presented. Mr. McSears believes, "if my son can learn from my successes, than he can equally learn from my mistakes."
Freddie McSears Jr. writes; "I want anyone to pick this book up at anytime and get what they require for a given circumstance. Our children are our most precious form of innocence, it is up to parents to guide, protect and nurture that innocence into adulthood. Parents (especially fathers) are the first line of defense for their children. This is a gift to my son; hopefully it will encourage you to give similar gifts to your children. By the way, this gift of my truth is simply the beginning. Be Encouraged "