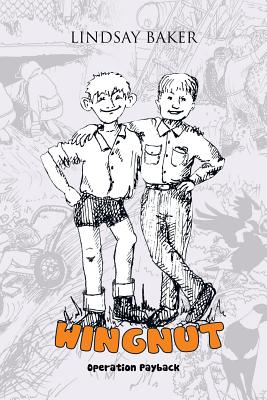 Wingnut (Paperback)
Operation Payback
Trafford Publishing, 9781426956607, 200pp.
Publication Date: February 24, 2011
Other Editions of This Title:
Hardcover (2/24/2011)
* Individual store prices may vary.
Description
At the end of the street lives Wingnut, a ten-year-old boy with ears that stick out and an imagination that takes him to the most exotic places on Earth. His real name is Graham, but no one calls him that-except maybe his mom. When Wingnut becomes best friends with the boy next door, the neighborhood will never be the same again. The two embark on a series of adventures, dares, mishaps, and close calls, but they always manage to make it out in one piece, more or less. As long as they're home for dinner by the end of the day, life is good. When a group of bullies targets the duo and makes life miserable, it's time to take a stand. The two decide to implement an elaborate plan that will stop the bullying once and for all. But to do it, they'll have to sneak past the old witch who lives in the spooky house on the other side of the road, creep across Old Man Scott's garden, and get the other neighborhood kids to join the fight. One thing is for sure: they're about to show these bullies who's the boss Full of fun and excitement, "Wingnut" is a delightful tale that celebrates the magic of childhood.