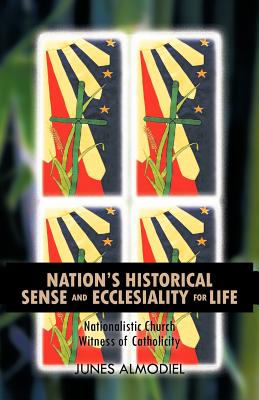 Nation's Historical Sense and Ecclesiality for Life (Paperback)
Nationalistic Church Witness of Catholicity
Trafford Publishing, 9781426959714, 212pp.
Publication Date: July 8, 2011
Other Editions of This Title:
Hardcover (7/8/2011)
* Individual store prices may vary.
Description
The Book is about the history of struggle for respect of human dignity and freedom against man-made darkness in which I.F.I. is one expression. This book aims to make people see that nation's human struggle is one venue to see the human design, that by it, man is one manifestation of the great Designer/Creator. The hope through it is that 'human history' should be respected and sanctity be preserved; and not be altered by 'propaganda' and lies, instead, record of actuality and of truth in which by honesty liberates the oppressed and the oppressor. Then, we can affirm the truths of Jesus for life. With all "sects" of prosperity, self and of claims today Christianity seems reduced into selective Bible-ism, conversation in the table between pro-imperialist and nationalistic, heavenward and earthward is needed to make sense of Christianity here and now. Jesus said 'Love the Lord your God with all your heart, mind, spirit and strength', man's total being cannot pretend to be spirit only, cannot dictate God to be for spirit and heaven only. 'Historical sense' shaped ecclesiality for the whole global community of all race.