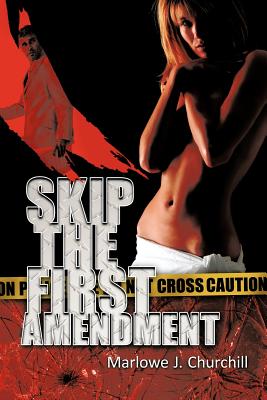 Skip the First Amendment (Paperback)
Trafford Publishing, 9781426965852, 300pp.
Publication Date: May 20, 2011
* Individual store prices may vary.
Description
Reporter Skip Easley, known more for his office sexual escapades than his writing prowess, is not exactly thrilled when he receives his next assignment-the murder of a topless dancer in Tacoma, Washington. To Easley, the life of a topless dancer on the sordid dance circuit is a feature story that's already been written a dozen times over. When another dancer's information suggests that there's gang involvement in the entertainment industry, Easley doesn't take it seriously. For this and various other reasons, he's relieved of his position at the newspaper. But the story follows him to Riverside, California, where he has been lucky enough to have landed another journalist position. A beautiful topless dancer, Janelle Jones, goes to the US Attorney and divulges important information about the hotshot murders-meant to look like a heroin overdose-and of a drug-running operation that employs topless dancers as couriers. Janelle asks for Easley's help, and this time he doesn't think twice. It could be the opportunity he needs to write the big story that will keep him employed. But Janelle and Easley have underestimated their opponents, who have a far-reaching and powerful arsenal of resources.