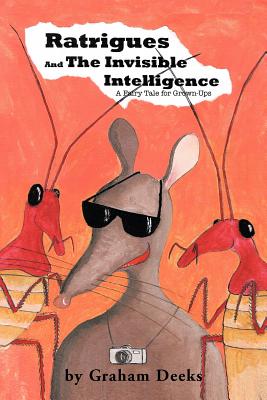 Ratrigues and the Invisible Intelligence (Paperback)
Trafford Publishing, 9781426970207, 264pp.
Publication Date: October 14, 2011
Other Editions of This Title:
Hardcover (10/14/2011)
* Individual store prices may vary.
Description
Ratrigues is a clever, cranky rodent who just happens to find his way to an "on-board" party on a ship in Amsterdam. The party is a little much for Ratrigues, and soon, he ends up drunk and passed out. When he awakens, the ship is no longer in Amsterdam. In fact, it's halfway around the bulge of Africa, set for Cape Town Once in Cape Town, Ratrigues-thirsty for a quick hangover fix-discovers a local bar, the Rat & Roach. Here, he meets a sociable clan of rats and roaches who tell him about the unfortunate events in South Africa's District Six. District Six is set for redevelopment; many rodents and roaches will lose their homes, and there isn't much time before they will be forced to leave. This unlikely band of brothers heads out into the South African wilderness in search of a new area to reestablish their tightly knit community. The laws of the food chain are thrown out the window as rat, mouse, and roach band together to create new homes and new friendships in tumultuous 1960s Africa.