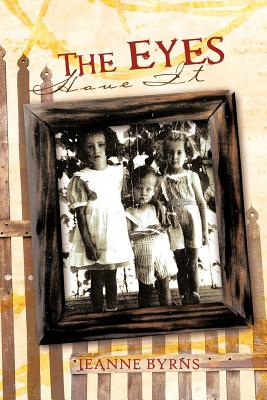 The Eyes Have It (Paperback)
Trafford Publishing, 9781426981678, 208pp.
Publication Date: August 2, 2011
Description
"How could someone experience so much misery, neglect, and abuse and yet become a person capable of such warm, loving relationships? Find Jeanne's secret and let it inspire your relationships." -Charlotte Battin, MA, counselor; State of Florida Governors Award for Associate Master Teacher "Painful ... wise ... poignant ... A rare look into the horror of child abuse through the eyes of a victim." -Amelia Grey, author of "A Taste of Temptation" and other books "An amazing journey through extreme abuse, neglect, and poverty to a life of purpose fulfilled by love, creativity and service to others. A true story that will give hope and encouragement to all who read it and especially to those whose circumstances seem hopeless and insurmountable. A testimony to faith, endurance and God's unending grace and mercy freely bestowed on those who ask and those who seek." -Sandra Piscani, RN, BSN, MN, Formerly Staff Counseling Specialist, University of Minnesota Teaching Hospital and Clinics.
Advertisement