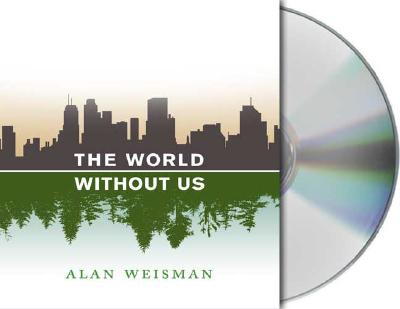 The World Without Us
Compact Disc

* Individual store prices may vary.
Other Editions of This Title:
Digital Audiobook (7/9/2007)
Paperback (4/19/2022)
Paperback (8/5/2008)
Hardcover (7/10/2007)
Fall '08/Winter '09 Reading Group List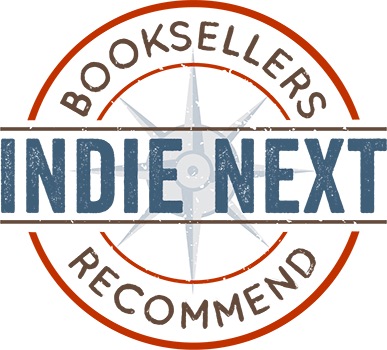 "With the help of engineers, art conservators, zoologists, religious leaders, and paleontologists, Weisman looks at what would happen if humans disappeared. Let's face it, things fall apart -- but how? This thought-provoking book looks to the past and the future, and offers much to discuss and debate."
— Barbara Theroux, Fact & Fiction, Missoula, MT
View the List
Description
Discover the impact of the human footprint in "The World Without Us." Take us off the Earth and what traces of us would linger? And which would disappear? Alan Weisman writes about which objects from today would vanish without us; how our pipes, wires, and cables would be pulverized into an unusual (but mere) line of red rock; why some museums and churches might be the last human creations standing; how rats and roaches would struggle without us; and how plastic, cast-iron, and radio waves may be our most lasting gifts to the planet.
But "The World Without Us" is also about how parts of our world currently fare without a human presence (Chernobyl; a Polish old-growth forest, the Korean DMZ) and it looks at the human legacy on Earth, both fleeting and indelible. It's narrative nonfiction at its finest, taking an irresistible concept with gravity and a highly-readable touch.
Some examples of what would happen:
. One year: Several more billions birds will live when airplane warning lights cease blinking.
. Twenty years: The water-soaked steel columns that support the street above New York's East Side would corrode and buckle. As Lexington Avenue caves in, it becomes a river.
. 100,000 years: CO2 will be back to pre-human levels (or it might take longer).
. Forever: Our radio waves, fragmented as they may be, will still be going out.
Praise For The World Without Us…
"Offers us a sketch of where we stand as a species that is both illuminating and terrifying. His tone is conversational and his affection for both Earth and humanity transparent."—Barry Lopez, National Book Award-winner

"This is one of the grandest thought experiments of our time, a tremendous feat of imaginative reporting!"—Bill McKibben, author of The End of Nature

"An exacting account of the processes by which things fall apart. The scope is breathtaking…the clarity and lyricism of the writing itself left me with repeated gasps of recognition about the human condition. I believe it will be a classic."—Dennis Covington, author of NBA Finalist Salvation on Sand Mountain "The imaginative power of The World is Flat is compulsive and nearly hypnotic—make sure you have time to be kidnapped into Alan Weisman's alternative world before you sit down with the book, because you won't soon return. This is a text that has a chance to change people, and so make a real difference for the planet." —Charles Wohlforth, author of the Los Angeles Times Book Prize Winner The Whale and the Supercomputer "It's narrative nonfiction at its finest, taking an irresistible concept with gravity and a highly-readable touch." – Ebooks30.com
Macmillan Audio, 9781427201485
Publication Date: July 10, 2007
About the Author
Alan Weisman is an award-winning journalist whose reports have appeared in "The Atlantic Monthly, Harper's, The New York Times Magazine, Discover, " on NPR, and more. He has been a contributing editor to "The Los Angeles Times Magazine" and is Associate Professor in Journalism and Latin American Studies at the University of Arizona. He lives in Tucson, Arizona.
or
Not Currently Available for Direct Purchase