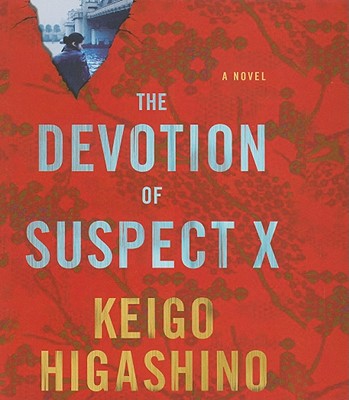 The Devotion of Suspect X
Compact Disc

* Individual store prices may vary.
Other Editions of This Title:
Paperback, Japanese (8/1/2008)
Hardcover (2/1/2011)
Paperback, Spanish (4/30/2013)
Paperback (1/1/2012)
Hardcover, Large Print, Large Print (5/1/2011)
Paperback (7/1/2011)
March 2011 Indie Next List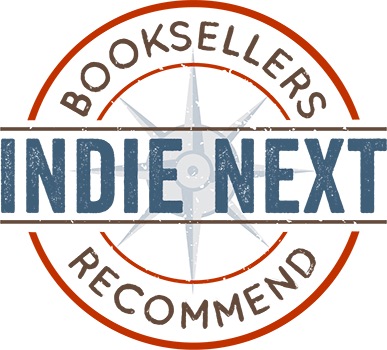 "A chess game or a battle of the brains? A bestseller in Japan, this is a mystery about the aftermath of an unintentional murder. Ishigami, a mathematician, is in love with one of the murderers. He is coaching her on how to deal with the police to avoid suspicion. His old friend, a physicist, is helping the detective on the case. Two brilliant minds battle with each other - a fascinating game of cat and mouse. The ending has a twist that only increases the reader's pleasure. This is excellent!"
— Susan Wasson, Bookworks, Albuquerque, NM
View the List
Description
Yasuko Hanaoka is a divorced, single mother who thought she had finally escaped her abusive ex-husband Togashi. When he shows up one day to extort money from her, threatening both her and her teenaged daughter Misato, the situation quickly escalates into violence and Togashi ends up dead on her apartment floor. Overhearing the commotion, Yasuko's next door neighbor, middle-aged high school mathematics teacher Ishigami, offers his help, disposing not only of the body but plotting the cover-up step-by-step.
When the body turns up and is identified, Detective Kusanagi draws the case and Yasuko comes under suspicion. Kusanagi is unable to find any obvious holes in Yasuko's manufactured alibi and yet is still sure that there's something wrong. Kusanagi brings in Dr. Manabu Yukawa, a physicist and college friend who frequently consults with the police. Yukawa, known to the police by the nickname Professor Galileo, went to college with Ishigami. After meeting up with him again, Yukawa is convinced that Ishigami had something to do with the murder. What ensues is a high level battle of wits, as Ishigami tries to protect Yasuko by outmaneuvering and outthinking Yukawa, who faces his most clever and determined opponent yet.
Praise For The Devotion of Suspect X…
Praise for the audio edition of The Devotion of Suspect X:
"Told with cool simplicity…Higashino's 'just the facts, ma'am' style belies his brilliant evocation of Ishigami as he enters into a cat-and-mouse battle of wits with a former acquaintance, a super-smart physics professor who is the only man able to fathom the depths of the mathematician's devotion. David Pittu is an amazingly skillful narrator, brushing the dialogue with an almost imperceptible hint of an accent, subtly building suspense as the inevitable end looms." – BookPage, Top Pick of the Month
"David Pittu's narration adds a humanity and passion to the proceedings, especially evident in the scenes in which Ishigami goes head to head with wily Dr. Yukawa. The former's calm manner of speaking seems to be concealing a feverishly working mind, while the doctor is evidently enjoying himself immensely. Pittu transforms those and other moments from mere wordplay into a thrilling game of cat and mouse in the Alfred Hitchcock tradition." -- Publishers Weekly, Starred Review
"David Pittu narrates with a considered and almost-conversational style, allowing the main focus of the story, the investigation of the murder and the interaction between the protagonists, to gently unfold…a high-quality listen." -- AudioFile
"What might be classified as a procedural develops considerable psychological depth, aided by Tony Award-winning actor David Pittu's subtle, sensitive reading, through which he artfully manages to accentuate the characters' conflicted emotions. Recommended for crime novel enthusiasts and those interested in Japanese culture." – Library Journal, starred review
"This is a stylized genre novel which is distinctive for its Japanese setting, a glimpse into Japanese culture, and the two highly intellectual protagonists reflecting on the nature of problem-solving. It's a good story, and the performance of the unabridged audiobook by David Pittu is nicely done" – Metapsychology Online Reviews
- - -  "Higashino won Japan's Naoki Prize for Best Novel with this stunning thriller about miscarried human devotion, a bestseller in Japan. The author successfully combines unquestionable reasoning with unquenchable pain. In this brutally laconic translation, cold logic battles warm hearts throughout this elegant proof of the wages of sin, in which everyone suffers and no one can ever win." --
Publishers Weekly
(starred review) "Winner of Japan's prestigious Naoki Prize and a bestseller there with more than two million copies sold, this literary psychological thriller is a subtle and shifting murder mystery. It will make readers redefine devotion and trust in an otherwise complete stranger." --
Library Journal (
starred review) "Veteran police detective matches wits with a brilliant rookie criminal. This character-driven mystery by the prolific Higashino has much to recommend, including a droll Columbo-like sleuth and a great surprise ending." --
Kirkus Reviews
(starred review) "In
The Devotion of Suspect X,
Keigo Higashino weaves a web of intellectual gamesmanship in which the truth is a weapon that leads both police and readers astray.  The ingenius conclusion is so unexpected that it's difficult to imagine anyone seeing it coming. Smart, smart characters." --Jaqueline Winspear "How could we have ever imagined, without the help of a novel like this, that Japanese life could be so fraught with suffering and so entertaining all at once?" --Alan Cheuse,
Dallas Morning News
on
HIMITSU
(
The Secret
), published as NAOKO in the U.S. "Higashino is a deft conjurer of human relationships, and while this is first and foremost a tale of grief— —he infuses it with spasms of sharp humor." --
East Bay Express
on
Himitsu
(
The Secret
)
"The Devotion of Suspect X has all the brilliant intricacy of the best Golden Age mysteries - puzzle within puzzle, twist after twist - with a modern sensibility.  It is a wonderful, fresh take on the classic mystery's intellectual struggle between protagonist and antagonist, adds to it all the right amounts of tension and pacing, places it in a fascinating setting, and gives of all of this plenty of heart." --Jan Burke, New York Times bestselling and Edgar Award winning author of Kidnapped and Bones
"Japanese crime writers excel at many things: one is the slow tightening of the noose that's at the fast-pounding heart of the police procedural.  The Devotion of Suspect X  is a terrific book in that tradition and it's about time American readers got a crack at it." --SJ Rozan, Edgar Award winning author of Winter and Night and On the Line
"The Devotion of Suspect X is elegant and spare and gripping and vivid. Most of all, however, it is deeply moving, and this is what sets it apart!" --Jesse Kellerman, bestselling author of Trouble and The Executor
"Irresistible! A mind-twisting story that will have readers plunging in to try to solve the crime before the math genius, the physics professor, or the cop get there first." --Nancy Pickard, New York Times bestselling author of The Scent of Rain and Lightning and The Virgin of Small Plains
MacMillan Audio, 9781427211958, 8pp.
Publication Date: February 1, 2011
About the Author
Born in Osaka and currently living in Tokyo, KEIGO HIGASHINO is one of the most widely known and bestselling novelists in Japan. He is the winner of the Edogawa Rampo Prize (for best mystery), the Mystery Writers of Japan, Inc. Prize (for best mystery) among others. His novels are translated widely throughout Asia. ALEXANDER O. SMITH has translated a broad variety of novels, manga, and video games, for which he has been nominated for the Eisner Award, and won the ALA's Batchelder Award (for his translation of Miyuki Miyabe's "Brave Story"), and been recognized for his localizations of the video games Final Fantasy X and Final Fantasy XII. He lives with his family in Vermont.David Pittu is a two-time Tony nominee, and has narrated over 36 audiobooks, including Donna Tartt's "The Goldfinch," which earned an Audie for literary fiction and best male narrator. His other work includes "The Marriage Plot" by Jeffrey Eugenides and "An American Spy "by Olen Steinhauer. Pittu has also read for Rick Riordan, Ann Rice, and Keigo Higashino, among others.
or
Not Currently Available for Direct Purchase