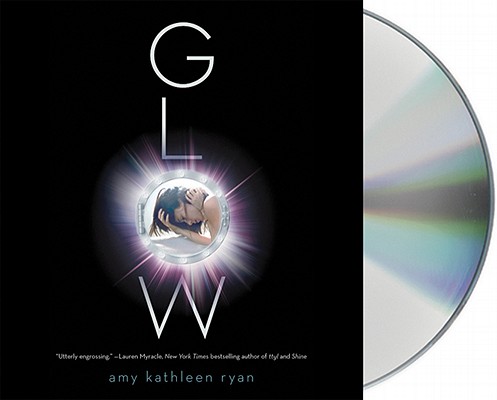 Glow
Compact Disc

* Individual store prices may vary.
Other Editions of This Title:
Digital Audiobook (9/26/2011)
Paperback (7/17/2012)
Hardcover (9/13/2011)
Paperback (10/1/2011)
Winter 2012 Kids' Next List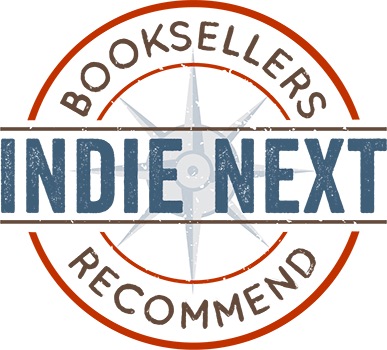 "Waverly and Kieran are the oldest of their generation on board the Empyrean, one of two starships on a mission to colonize New Earth. The two teens seem destined to marry and become future leaders of the mission, but their peaceful world is shaken to the core when their sister ship, the New Horizon, makes an unprovoked attack, during which every young girl on board is kidnapped and their ship is left crippled. Waverly and Kieran are forced to make choices that will affect not only their own futures but that of the mission and everyone involved. This is a gripping novel with twists and turns that will leave readers eager for the next installment of this planned trilogy."
— Sandy Scott, The Galaxy Bookshop, Hardwick, VT
View the List
Description
One of School Library Journal's Best Fiction Books of 2011
If a violent battle destroyed the only world you've ever known, would you be brave enough to save who was left? Would love be strong enough to survive the fight? Either way, there's no turning back.
The Empyrean is the only home 15-year-old Waverly has ever known. Part of the first generation to be successfully conceived in deep space, she and her boyfriend Kieran will be pioneers of New Earth. Waverly knows she must marry young in order to have children who can carry on the mission, and Kieran, the handsome captain-to-be, has everything Waverly could want in a husband. Everyone is sure he's the best choice. Still, there's a part of Waverly that wants more from life than marriage, and she is secretly intrigued by the shy, darkly brilliant Seth.

Suddenly, Waverly's dreams are interrupted by the inconceivable – a violent betrayal by the Empyrean's sister ship, the New Horizon. The New Horizon's leaders are desperate to populate the new planet first, and will do anything to get what they need: young girls. In one pivotal moment, Waverly and Kieran are separated, and find themselves at the helm of dangerous missions, where every move has potentially devastating consequences, and decisions of the heart may lead to disaster.
Pulse-pounding and addictive, Glow begins Amy Kathleen Ryan's Sky Chasers--the most riveting series since The Hunger Games.
Praise For Glow…
"In outer space, two spaceships are dueling for their own fates as well as the fate of New Earth. Likewise, dual narration brings drama to the adventures of the EMPYREAN and the NEW HORIZON. Matt Brown has excellent pacing in the narration of Kieran's point of view…Kadushin is a great fit for the voice of Waverley, a strong, independent thinker who assumes the role of leader as the oldest girl aboard the EMPYREAN." – AudioFile Magazine
"Kadushin and Brown provide spellbinding narration… Ryan's novel translates perfectly to audio with its combination of compelling characters and exciting edge-of-your-seat action scenes. Listeners will be unable to turn off this audiobook – whether they listen in the car, at home, or at work – because they need to find out what happens next." – Publishers Weekly, starred review
"Hearing it on audio takes it to a new level. The voices, with their timbres and pitches, sensitivity and excitement lend authenticity to the book. A futuristic setting, diverse and compelling characters and a powerful and engaging plot, Glow is fantastic! Aside from the cliffhanger ending, I couldn't listen to it fast enough. I can't wait for the next installment!! Loved it!" – Minding Spot
"Having both a male and female was great for going back and forth between Waverly and Kieran's point of views. Both have clear voices, adding distinctions between characters to tell them apart." – SciFiChick.com
"Our favorite part: You're never quite sure who to trust in this book. Each character has, at the very least, dual motives, which makes for a super-exciting plot... Plus, the mysterious ending left us anxious for the next installment! You'll love it if you love futuristic post-apocalyptic stories, like The Hunger Games!" – Seventeen.com
"No less than the fate of humanity is at stake in Amy Kathleen Ryan's rich and emotional sci-fi tale... an entertaining read featuring hairy action sequences and a female antagonist on par with the literary likes of Nurse Ratched and Dolores Umbridge." – USA Today
"The opening salvo in a promising series." – People Magazine
"Told in alternating viewpoints by Waverly and her fiancé, Kieran, this swift-moving epic is filled with plot twists and enigmatic characters… Fans of the Hunger Games series will zip through and clamor for the next installment." – Booklist
"Ryan has created a fascinating and thrilling story that is sure to captivate teens. The themes of survival, morality, religion, and power are well developed, and the characters are equally complex. The author has also created a unique and vivid outer-space setting that is exciting and easy to imagine. This gripping first installment is difficult to put down, and successfully sets the stage for the rest of the series." – School Library Journal (starred)
"Utterly engrossing. Dinner went uncooked, children were left to fend for themselves, and dog howled all night, because I COULD NOT PUT IT DOWN." – Lauren Myracle, New York Times bestselling author of ttyl and Shine
"Glow captivated me from start to finish. The action-packed narrative and the characters' struggle to survive without losing their humanity make for a compelling read." – Alexandra Adornetto, New York Times bestselling author of Halo
"Waverly's initiative and intellect ensure that even as a prisoner she is far from a damsel in distress.... Desire to find out which of the proactive characters' bold moves end in disaster will leave readers clamoring for the next installment of this space saga." – Kirkus Reviews
"GLOW has an ingenious, twisty, heart-stopping plot, and characters that are in turns both sympathetic and sinister all the way to the last page – I don't know who I can trust, and I love it!" – Lisa McMann, New York Times bestselling author of the WAKE trilogy
"With a compelling plot and complicated characters you love to hate and hate to love, Glow will capture readers." – April Henry, New York Times bestselling author of Girl, Stolen and Learning to Fly
"Glow has it all – intrigue, action, suspense and romance set against a jaw-dropping futuristic backdrop.  Amy Kathleen Ryan has woven a thought-provoking and compelling novel that readers will be hard-pressed to put down. I couldn't!  This is a thrilling read." – Courtney Summers, author of Fall for Anything and Cracked up to Be
Macmillan Audio, 9781427212597
Publication Date: September 27, 2011
About the Author
Amy Kathleen Ryan earned an MA in English Literature at the University of Vermont, and an MFA in Creative Writing from the New School Creative Writing for Children Program in New York City. She is also the author of two widely acclaimed young adult novels, "Zen and Xander Undone" and "Vibes." Matthew Brown has voiceover experience in many different areas, including commercials (national and regional), audiobooks, ESL, feature film ADR/looping and animated projects both feature film and television. His narration credits include Matthew Dicks's "Memoirs of an Imaginary "Friend and Mary E. Pearson's "Fox "series. He received a 2011 "AudioFile" Best Audiobook Award for Young Adult & Fantasy for his reading of "The Adoration of Jenna Fox.""" Ilyana Kadushin is best known for her narration of the "Twilight" audiobook series, and has worked on other audiobooks, including "The Memory Keeper's Daughter, Post Grad "and" Dune, "which won an Audie Award. Her other voice work includes national commercials, animation, and popular video games such as "Lord of the Rings."
or
Not Currently Available for Direct Purchase