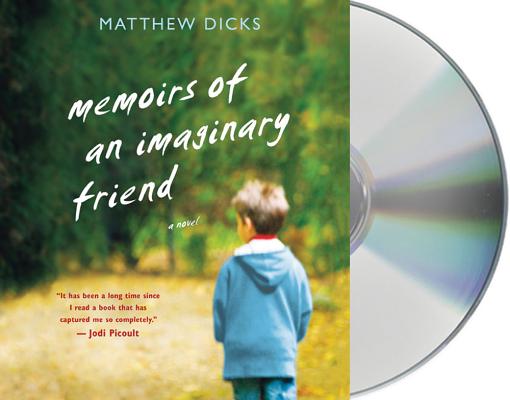 Memoirs of an Imaginary Friend (Compact Disc)
MacMillan Audio, 9781427225887
Publication Date: August 21, 2012
* Individual store prices may vary.
September 2012 Indie Next List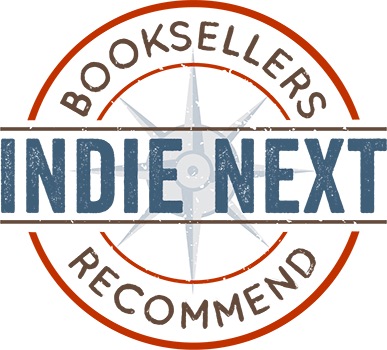 "Imaginary friend Budo has been protecting his human friend, Max, for five years from everything from the class bully to awkward situations in public bathrooms. He worries about the day when Max will stop believing in him, and he will disappear forever. When Max is suddenly in danger, Budo must decide between Max's happiness and his own existence in order to save his friend. It doesn't take much imagination to know that this is a great read!"
— Grace Firari, The Velveteen Rabbit Bookshop, Fort Atkinson, WI
View the List
Description
Imaginary friend Budo narrates this heartwarming story of love, loyalty, and the power of the imagination the perfect read for anyone who has ever had a friend . . . real or otherwise.
Budo is lucky as imaginary friends go. He's been alive for more than five years, which is positively ancient in the world of imaginary friends. But Budo feels his age, and thinks constantly of the day when eight-year-old Max Delaney will stop believing in him. When that happens, Budo will disappear.
Max is different from other children. Some people say that he has Asperger's Syndrome, but most just say he's "on the spectrum." None of this matters to Budo, who loves Max and is charged with protecting him from the class bully, from awkward situations in the cafeteria, and even in the bathroom stalls. But he can't protect Max from Mrs. Patterson, the woman who works with Max in the Learning Center and who believes that she alone is qualified to care for this young boy.
When Mrs. Patterson does the unthinkable and kidnaps Max, it is up to Budo and a team of imaginary friends to save him and Budo must ultimately decide which is more important: Max's happiness or Budo's very existence.
Narrated by Budo, a character with a unique ability to have a foot in many worlds imaginary, real, child, and adult "Memoirs of an Imaginary Friend "touches on the truths of life, love, and friendship as it races to a heartwarming . . . and heartbreaking conclusion.
About the Author
MATTHEW DICKS is a writer and elementary school teacher. His articles have been published in the "Hartford Courant "and he has been a featured author at the Books on the Nightstand retreat. He is the author of two previous novels, "Something Missing "and "Unexpectedly Milo. "Dicks lives in Newington, Connecticut, with his wife, Elysha, and their daughter, Clara. MATTHEW BROWN has voiceover experience in many different areas, including commercials (national and regional), audiobooks, ESL, feature film ADR/looping and animated projects both feature film and television. His narration credits include Matthew Dicks's "Memoirs of an Imaginary "Friend and Mary E. Pearson's "Fox "series. He received a 2011 "AudioFile" Best Audiobook Award for Young Adult & Fantasy for his reading of "The Adoration of Jenna Fox."
Praise For Memoirs of an Imaginary Friend…
"Matthew Brown gives a winning performance as Budo, the imaginary friend of 8-year-old Max…Brown's uncanny reproduction of Max's high-pitched hysteria makes Max completely believable." – AudioFile Magazine
"Brown puts not only sound but also soul into the humor, the frustrations, the fears and the realizations of these unusual characters. Dicks has written a heartwarming tale; Brown ratchets up the warmth with his endearing narration." – Shelf Awareness for Readers
"Matthew Brown's narration has just the right emphasis for reinforcing believability – from Max's flat utterances to Budo's confusion at all things human." – The Herald Sun
"When 8-year –old Max gets kidnapped by his troubled teacher, the true-blue pal he's dreamed up comes to his rescue." – People Magazine
"A novel as creative, brave, and pitch-perfect as its narrator, an imaginary friend named Budo, who reminds us that bravery comes in the most unlikely forms. It has been a long time since I read a book that has captured me so completely, and has wowed me with its unique vision. You've never read a book like this before. As Budo himself might say: Believe me." —Jodi Picoult, New York Times bestselling author of Sing You Home
"Wholly original and completely unputdownable. MEMOIRS OF AN IMAGINARY FRIEND is a captivating story told in a voice so clever and honest I didn't want it to end. The arresting voice of THE CURIOUS INCIDENT OF THE DOG IN THE NIGHT-TIME with the emotional power of ROOM and the whimsy of DROP DEAD FRED, but in a class of its own." —Eleanor Brown, New York Times bestselling author of The Weird Sisters
or
Not Currently Available for Direct Purchase