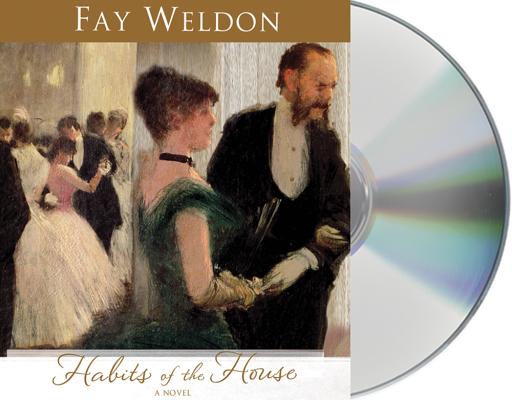 Habits of the House (Compact Disc)
MacMillan Audio, 9781427228918, 7pp.
Publication Date: January 15, 2013
* Individual store prices may vary.
or
Not Currently Available for Direct Purchase
Description
From the award-winning novelist and writer of "Upstairs Downstairs, " the launch of a brilliant new trilogy about what life was really like for masters and servants before the world of "Downton Abbey"
""
As the Season of 1899 comes to an end, the world is poised on the brink of profound, irrevocable change. The Earl of Dilberne is facing serious financial concerns. The ripple effects spread to everyone in the household: Lord Robert, who has gambled unwisely on the stock market and seeks a place in the Cabinet; his unmarried children, Arthur, who keeps a courtesan, and Rosina, who keeps a parrot in her bedroom; Lord Robert's wife Isobel, who orders the affairs of the household in Belgrave Square; and Grace, the lady's maid who orders the life of her mistress.
Lord Robert can see no financial relief to an already mortgaged estate, and, though the Season is over, his thoughts turn to securing a suitable wife (and dowry) for his son. The arrival on the London scene of Minnie, a beautiful Chicago heiress with a reputation to mend, seems the answer to all their prayers.
As the writer of the pilot episode of the original "Upstairs, Downstairs" Fay Weldon brings a deserved reputation for magnificent storytelling. With wit and sympathy and no small measure of mischief "Habits of the House" plots the interplay of restraint and desire, manners and morals, reason and instinct.
About the Author
FAY WELDON is a novelist, playwright, and screenwriter who, at the age of 16, lived in a grand London townhouse as the daughter of the housekeeper. In addition to winning a Writers' Guild Award for the pilot of Upstairs Downstairs, she is a Commander of the British Empire whose books include Praxis, shortlisted for the Booker Prize for Fiction; The Heart of the Country, winner of the Los Angeles Times Fiction Prize; Worst Fears, shortlisted for the Whitbread Novel Award; and Wicked Women, which won the PEN/Macmillan Silver Pen Award. She lives in England. Katherine Kellgren has recorded over 200 audiobooks and won four Audie Awards, three ALA Odyssey Honors, and eight AudioFile Earphones Awards. In 2011, Kellgren was named the Best Voice in Young Adult & Fantasy, and she won the Audie award for Best Female Narrator in both 2013 and 2014. Kellgren has also appeared onstage in London, New York and Frankfurt.
Praise For Habits of the House…
"Settle in for a good, entertaining comedy of manners as Katherine Kellgren reads with all the appropriate accents." – BookPage
"With a tony accent and wry humor, Katherine Kellgren narrates this story of an upper-class family on the verge of losing the life its members have always known…Written by the author of 'Upstairs Downstairs,' Habits of the House will delight fans of 'Downton Abbey' and those who enjoy dry wit coupled with excellent narration." – AudioFile Magazine  
"Narrator Kellgren creates distinct voices for all involved: servants, aristocracy and wealthy, title-seeing Americans." – The Plain Dealer
"Habits of the House, an energetic story of the Dilberne family during a few months in 1899, is read at Gatling-gun speed and very effectively by Katherine Kellgren." – The Winston-Salem Journal
"Narrator Katherine Kellgren creates an amazing variety of voices for the numerous characters both British and American…Kellgren captures the subtle humor and the satire in author Fay Weldon's writing." – Sound Commentary
Advertisement