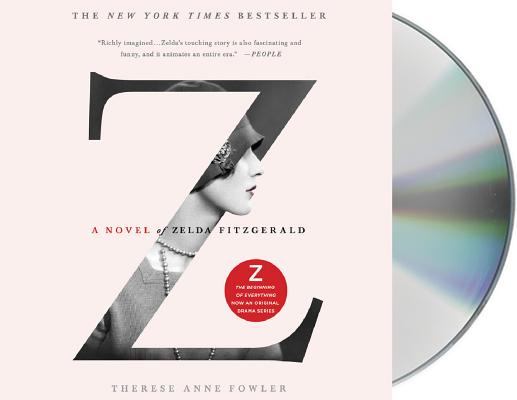 Z (Compact Disc)
A Novel of Zelda Fitzgerald
MacMillan Audio, 9781427230140, 10pp.
Publication Date: March 26, 2013
* Individual store prices may vary.
or
Not Currently Available for Direct Purchase
May 2013 Indie Next List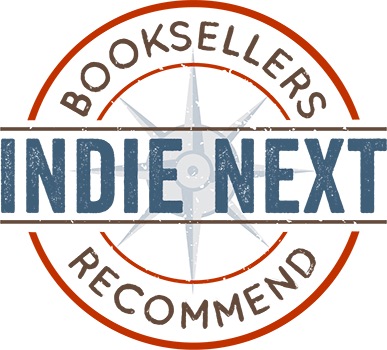 "Z gives voice to a much unknown and misunderstood literary figure. While Scott and Zelda Fitzgerald lead a very public life in many ways, Zelda was often forced to operate in a lifestyle that would make any modern woman squirm with discontent, if not cry out with a vengeance. Fowler breathes life into a voice who very much deserved to be heard in her own time and now. Any lover of the art, literature, and culture of the Jazz Age will not be disappointed with this read."
— Karl Meutsch, Phoenix Books, Essex, VT
View the List
Description
THE INSPIRATION FOR THE TELEVISION DRAMA Z: THE BEGINNING OF EVERYTHING
"When I saw that Amazon Prime was unveiling its original pilot for Z, a biographical series based on Therese Anne Fowler's novel about Zelda Sayre Fitzgerald, I raised a wary eyebrow. . . But I was wrong, oh me of little faith. . . I]t's an enveloping period piece, perfectly cast, and I would like to see the pilot green-lighted into a series so that we can see this romance go up like a rocket with one loud champagne pop and strew debris across mansion lawns and luxury hotel lobbies in its transcontinental path." --Vanity Fair

I wish I could tell everyone who thinks we're ruined, Look closer...and you'll see something extraordinary, mystifying, something real and true. We have never been what we seemed.
When beautiful, reckless Southern belle Zelda Sayre meets F. Scott Fitzgerald at a country club dance in 1918, she is seventeen years old and he is a young army lieutenant stationed in Alabama. Before long, the "ungettable" Zelda has fallen for him despite his unsuitability: Scott isn't wealthy or prominent or even a Southerner, and keeps insisting, absurdly, that his writing will bring him both fortune and fame. Her father is deeply unimpressed. But after Scott sells his first novel, This Side of Paradise, to Scribner's, Zelda optimistically boards a train north, to marry him in the vestry of St. Patrick's Cathedral and take the rest as it comes.
What comes, here at the dawn of the Jazz Age, is unimagined attention and success and celebrity that will make Scott and Zelda legends in their own time. Everyone wants to meet the dashing young author of the scandalous novel--and his witty, perhaps even more scandalous wife. Zelda bobs her hair, adopts daring new fashions, and revels in this wild new world. Each place they go becomes a playground: New York City, Long Island, Hollywood, Paris, and the French Riviera--where they join the endless party of the glamorous, sometimes doomed Lost Generation that includes Ernest Hemingway, Sara and Gerald Murphy, and Gertrude Stein.
Everything seems new and possible. Troubles, at first, seem to fade like morning mist. But not even Jay Gatsby's parties go on forever. Who is Zelda, other than the wife of a famous--sometimes infamous--husband? How can she forge her own identity while fighting her demons and Scott's, too? With brilliant insight and imagination, Therese Anne Fowler brings us Zelda's irresistible story as she herself might have told it.
"Narrator Jenna Lamia's soft Southern accent and languid tone immediately set the mood for this first-person fictional account of Zelda's marriage with F. Scott Fitzgerald, the great American novelist...listeners will be fascinated by this well-researched story of the beautiful flapper and her famous husband during the Roaring Twenties." --Audiofile Magazine
About the Author
THERESE ANNE FOWLER is an Illinois native and a graduate of North Carolina State University, where she earned a BA in sociology and an MFA in creative writing. She taught undergraduate fiction writing and was an editorial assistant for the literary magazine Obsidian III before leaving to write fiction full-time. Therese has two grown sons and two nearly grown stepsons, and currently lives with her husband in North Carolina. Jenna Lamia is the acclaimed narrator of Mary E. Pearson's The Adoration of Jenna Fox, which won a YALSA Amazing Audiobooks for Young Adults award, and Carol Lynch Williams's The Chosen One, for which Jenna received the 2010 solo narration (female) Audie Award. Lamia made her Broadway debut in 1988 in Ah, Wilderness, and she's also appeared off-Broadway in The Glory Of Living, directed by Philip Seymour Hoffman. Her other acting credits include appearances on Oz, Law & Order: SVU, The Jury, and NYPD Blue. She's also appeared in the films The Fighter, The Box, and Something's Wrong in Kansas.She attended Amherst College, New York University, and the Sorbonne in Paris.
Praise For Z: A Novel of Zelda Fitzgerald…
"Narrator Jenna Lamia's soft Southern accent and languid tone immediately set the mood for this first-person fictional account of Zelda's marriage with F. Scott Fitzgerald, the great American novelist…listeners will be fascinated by this well-researched story of the beautiful flapper and her famous husband during the Roaring Twenties." – Audiofile Magazine
 "Fowler's detailed and lyrical novel is enhanced by Lamia's exquisitely crafted voice…Lamia pays great attention to Fowler's prose, giving each sentence enough space to shine and capturing the emotional weight of the novel with changes in pitch, tone, and emphasis. She paces her reading at an indolent, rolling speed that quickly shifts into high gear as events demand in a delightful and entertaining performance of this best-seller." -- Booklist
 "Fowler's Zelda is all we would expect and more…once she meets the handsome Scott, her life takes off on an arc of indulgence and decadence that still causes us to shake our heads in wonder…soirées with Picasso and his mistress, with Cole Porter and his wife, with Gerald and Sara Murphy, Gertrude Stein and Alice B. Toklas, Ezra Pound and Jean Cocteau. Scott's friendship with Hemingway verges on a love affair—at least it's close enough to one to make Zelda jealous. Ultimately, both of these tragic, pathetic and grand characters are torn apart by their inability to love or leave each other. Fowler has given us a lovely, sad and compulsively readable book." —Kirkus Reviews (starred review)


"A novel that is as heartbreaking as it is mesmerizing. About love, desire, betrayal, and one extraordinary woman struggling to shine in the world—even as the one she loves best is drawing the shades. Just magnificent." —Caroline Leavitt
"A wonderfully engaging read.  With crisp dialogue and vivid descriptions, Z delivers both a compelling love story and a poignant tale of a woman coming into her own as an artist." —Heidi W. Durrow

"An utterly engrossing portrayal of Zelda Fitzgerald and the legendary circles in which she moved. In the spirit of Loving Frank and The Paris Wife, Therese Anne Fowler shines a light on Zelda instead of her more famous husband, providing both justice and the voice she struggled to have heard in her lifetime." —Sara Gruen
Advertisement