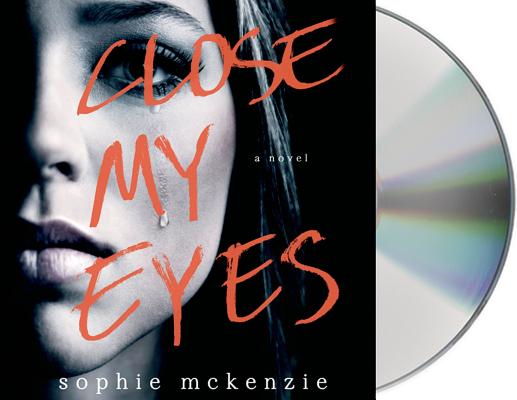 Close My Eyes (Compact Disc)
MacMillan Audio, 9781427232175, 11pp.
Publication Date: July 9, 2013
* Individual store prices may vary.
or
Not Currently Available for Direct Purchase
Description
"I wake with a start from a bad dream. Anxiety clutches at my chest. Something's gone . . . something's missing . . . Beth . . . Always Beth . . ."
""
When Geniver Loxley lost her daughter at birth eight years ago, her world stopped and never fully started again. Mothers with strollers still make her flinch; her love of writing has turned into a half-hearted teaching career; and she and her husband, Art, have slipped into the kind of rut that seems inescapable. For Art, the solution is simple: Have another child to replace Beth. For Gen, the thought of replacing her first child feels cruel, nearly unbearable. A part of her will never let go of Beth, no matter how much she needs to move on.
But then a stranger shows up on their doorstep, telling Gen the very thing she's always desperately longed to hear: that her daughter was not stillborn, but was taken away as a healthy infant. That Beth is still out there, somewhere, waiting to be found. A fissure suddenly opens up in Gen's carefully reconstructed life, letting in a flood of unanswerable questions. How could this possibly be true? Where is Beth? And why is Art so reluctant to get involved?
As Gen delves into the darkest parts of her past, she starts to realize that finding the answers might open the door to something even worse, a truth that could steal everything she holds close. Even her own life.
With "Close My Eyes," Sophie McKenzie weaves a breathless thriller that digs in its hooks without mercy and twists without warning, confirming her place among today's most exciting new voices in psychological suspense.
About the Author
SOPHIE MCKENZIE is also the bestselling author of more than fifteen novels for children and teens in the UK, including the award winning Girl, Missing and Sister, Missing. She has won numerous awards, was one of the first Richard and Judy children's book club winners, and has twice been longlisted for the prestigious Carnegie Medal. McKenzie lives in London and writes full-time.MARISA CALIN is an actress, narrator, and novelist born in England and educated in New York at the American Academy of the Dramatic Arts. An artist with a flair for everything literary, she has written a young adult novel, You & Me, which received a Kirkus Starred Review, and has narrated the audio books Ruby Red and Sapphire Blue by Kerstin Gier.
Praise For Close My Eyes…
"Once you start listening to this audio cocktail spiked with Gaslight, The Memory Keeper's Daughter and a dash of The Bad Seed, don't plan to do anything else." – BookPage
"The story is told by Geniver, and reader Marisa Calin brings a richness in tone and personality to the character." – The Star-Ledger
"…skillfully narrated by Marisa Calin in an inspired, emotional performance. Calin's ability to capture the essence of the novel's troubled, ravaged heroine, Geniver Loxley, is extraordinary. Calin's pacing is steady, her tone is simple and understated, and yet her voice possesses a slight tremble during Geniver's dialogue. In this audio edition, McKenzie and Calin – by the power of her performance – force listeners to wonder how they might act in a similar situation." – Publishers Weekly, starred review
"Narrator Marisa Calin's pacing is perfect for the slow unraveling of the story…Recommended to Tami Hoag and Lisa Gardner fans." – Library Journal
Advertisement