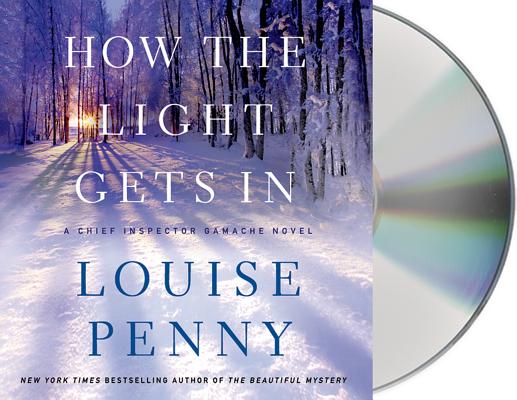 How the Light Gets in (Compact Disc)
MacMillan Audio, 9781427233011, 12pp.
Publication Date: August 27, 2013
September 2013 Indie Next List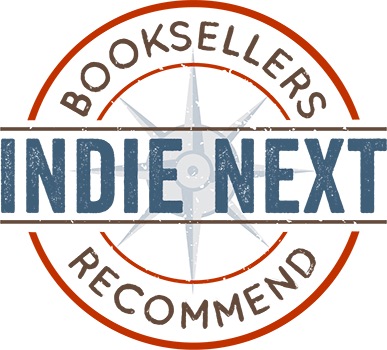 "A new Inspector Gamache novel by Louise Penny is always something to anticipate, and How the Light Gets In does not disappoint, even as the nuanced and mercurial Gamache is getting older and perhaps, slightly weary of cleaning up the riffraff in Quebec. As the holidays approach and Gamache looks forward to a family trip to France, a long-term plot by those at the very top to get Gamache out of the way once and for all, the murder of the last living Ouellet quintet, and a mysterious suicide intertwine in a complex and satisfying plot that never gives itself away."
— Carol Spurling, Bookpeople Of Moscow, Moscow, ID
View the List
Description
The ninth book in Louise Penny's "New York Times" bestselling, critically acclaimed series featuring Chief Inspector Armand Gamache.
""There is a crack in everything. That's how the light gets in." "Leonard Cohen
Christmas is approaching, and in Quebec it's a time of dazzling snowfalls, bright lights, and gatherings with friends in front of blazing hearths. But shadows are falling on the usually festive season for Chief Inspector Armand Gamache. Most of his best agents have left the Homicide Department, his old friend and lieutenant Jean-Guy Beauvoir hasn't spoken to him in months, and hostile forces are lining up against him. When Gamache receives a message from Myrna Landers that a longtime friend has failed to arrive for Christmas in the village of Three Pines, he welcomes the chance to get away from the city. Mystified by Myrna's reluctance to reveal her friend's name, Gamache soon discovers the missing woman was once one of the most famous people not just in North America, but in the world, and now goes unrecognized by virtually everyone except the mad, brilliant poet Ruth Zardo.
As events come to a head, Gamache is drawn ever deeper into the world of Three Pines. Increasingly, he is not only investigating the disappearance of Myrna's friend but also seeking a safe place for himself and his still-loyal colleagues. Is there peace to be found even in Three Pines, and at what cost to Gamache and the people he holds dear?
One of "Publishers Weekly"'s Best Mystery/Thriller Books of 2013
One of "The Washington Post"'s Top 10 Books of the Year
An NPR Best Book of 2013.
About the Author
LOUISE PENNY is the New York Times and Globe and Mail bestselling author of eight previous Chief Inspector Armand Gamache novels. She has been awarded the John Creasey Dagger, Nero, Macavity and Barry Awards, as well as two each of the Arthur Ellis and Dilys Awards. Additionally, Louise has won four Agatha Awards and four Anthony Awards. Her most recent novel, The Beautiful Mystery debuted at #2 on the New York Times bestseller list. She lives in a small village south of Montreal.
Praise For How the Light Gets in…
"Louise Penny's Three Pines mysteries are eminently satisfying due to their imaginative variety. The stories include scenes of Montreal sophistication and gritty crime contrasted with the idyllic setting of Three Pines. There's also literary appeal, quirky humor, and – let's not forget – murder. Here Ralph Cosham infuses his performance of French-Canadian Inspector Gamache with his usual warmth. Cosham ably captures Gamache's controlled musings and infinite patience, and he gives the policeman a signature style: a subtle additional syllable each time the contemplative detective begins to speak. Gamache is drawn deeply into the past as he seeks safe harbor from menacing adversaries while investigating a murder in Montreal that has ties to Three Pines." – AudioFile Magazine, Earphones Award Winner
"Penny writes engagingly whether you're reading her books or listening to them. An argument for the latter is that her characters – not the least being Gamache, the gentle, brilliant, introspective and beleaguered head of the Surete division – are enriched beyond description through the distinctive voice of reader Ralph Cosham" – The Star-Ledger
"Narrator Ralph Cosham moves seamlessly from character to character, adding depth to each; his narration, coupled with a suspenseful writing style, make for edge-of-your-seat listening. Highly recommended for series devotees or fans of literary mysteries." – Library Journal, starred review
"An engrossing, well produced audio. The avuncular voice of narrator Ralph Cosham fully expresses the mood of wistful regret that permeates this ninth (and perhaps last) chronicle of Penny's Chief Inspector Armand Gamache of the Surete du Quebec." – Publishers Weekly
"Ralph Cosham narrates again, his voice now truly Gamache's and his pace perfectly matched to Penny's graceful prose." – BookPage
Advertisement