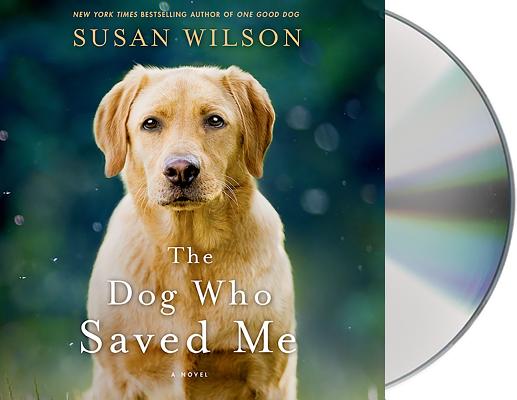 The Dog Who Saved Me (CD-Audio)
A Novel
Macmillan Audio, 9781427244048
Publication Date: March 24, 2015
Other Editions of This Title:
Hardcover, Large Print (8/26/2015)
* Individual store prices may vary.
Description
In Susan Wilson's The Dog Who Saved Me, former Boston K-9 unit policeman turned animal control officer in bucolic Harmony Farms is up against rescuing a gun shy and wounded dog gone feral, and proving that his low-life older brother is back in the drug business.
Boston police officer Cooper Harrison never thought he'd go back to his hometown, Harmony Farms. But when his faithful K-9 partner Argos is killed in the line of duty, Cooper, caught in a spiral of trauma and grief, has nowhere else to turn. Jobless and on the verge of divorce, he accepts a offer for the position of dog officer in Harmony Farms, leaving the life he spent twenty years building behind.
And so he finds himself back where he started. Where his father was once known as the town drunk and his brother outgrew juvenile delinquency to become a drug dealer. Where he grew up as 'one of those' Harrisons. Cooper does his job with deliberate detachment, refusing to get emotionally invested in another dog the way he had with Argos-until he finds himself rescuing a wounded and gun-shy yellow lab gone feral.
Cooper never thought he'd find himself going back in order to move forward, and yet Harmony Farms is the one place where Cooper must learn to forgive and, only then, heal. All with the help of a yellow dog.
About the Author
Susan Wilson
is the bestselling author of books including
One Good Dog, Cameo Lake
and
Beauty
, a modern retelling of Beauty and the Beast, which was made into a CBS-TV movie. She lives on Martha's Vineyard.
Fred Berman is a five-time winner of the AudioFile Earphone Award for Audiobook Narration and the recipient of the 2013 Audie Award for narration in Spy the Lie. He has read a number of audiobooks for young listeners, including Judy Blume's Soupy Saturdays with The Pain & The Great One and Andrew Clements's The Last Holiday Concert. He has also narrated the audiobooks for Robert Kirkman's popular series, The Walking Dead.
Berman is an accomplished actor of both the stage and screen as well, performing on Broadway as Timon in The Lion King and off-Broadway in Hamlet, Twelfth Night, and King Lear. On television, Berman has had roles on NBC's hit series Smash as well as All My Children and Law and Order. He lives in New York City.
Praise For The Dog Who Saved Me: A Novel…
"Touching and heartfelt." —Modern Dog magazine on A Man of His Own
"A War Horse for dog lovers." —Booklist on A Man of His Own
"With deft brushstrokes and an earthy delivery, Wilson develops strong characters caught together first hand and afar through years of confrontation and frustration. And through Pax, that bond and feisty spirit is magnified in a refreshing manner that connects powerfully to the reader." —Seattle Kennel Club on A Man of His Own
"The last few pages bring an unexpected ending that will call for a few tissues as readers smile through tears." —Best Friends Magazine on A Man of His Own
"Susan Wilson dishes up another captivating story that will keep you hooked until the last page is turned." —Modern Dog magazine on The Dog Who Danced
"I would unhesitatingly recommend this book to dog lovers and 'non-dog' people alike." —BellaDog on The Dog Who Danced
"Multiple hankies, dog lovers...this is an emotional read." —Library Journal on The Dog Who Danced
"Fans of Wilson's One Good Dog, or new readers looking for a heartwarming tale of the bond between human and animal, will find plenty to enjoy." —Publishers Weekly on The Dog Who Danced
"A wonderful novel: a moving, tender, and brilliantly crafted story." —Garth Stein, New York Times bestselling author of The Art of Racing in the Rain, on One Good Dog
"A finely wrought story of second chances and also of the power of the human/canine bond." —Bark Magazine on One Good Dog
"One Good Dog will make you cry, will make you laugh, will make you feel things more than you thought possible--and it will make you believe in second chances." —Augusten Burroughs, New York Times bestselling author
"[One Good Dog] evokes both laughter and tears, but the ending assures you that humans and dogs are capable of redemption." —Library Journal
"Fans of Marley and Me will find a new dog to cheer for in Wilson's insightful heart-tugger...Old Yeller's got nothing on this very good man and his dog story." —Publishers Weekly on One Good Dog