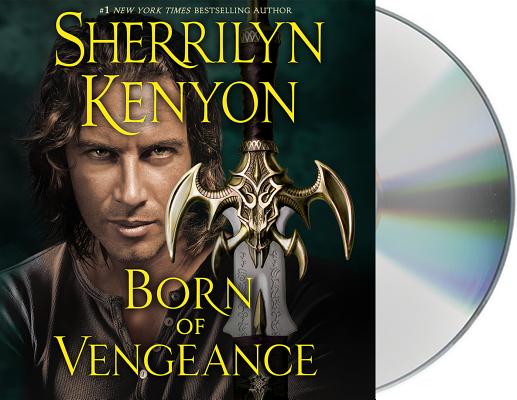 Born of Vengeance (CD-Audio)
The League: Nemesis Rising
Macmillan Audio, 9781427282620
Publication Date: February 7, 2017
* Individual store prices may vary.
Description
A fate worse than death . . .
Bastien Cabarro survived the brutal slaughter of his entire family only to have his wife pin their murders on him. Made Ravin by The League, he is now a target for their assassins-in-training to hunt and kill. The average life expectancy for such beings is six weeks. But defying the odds is what this Gyron Force officer does best, and Bastien won't rest until he lays his betrayers in their graves.
Ten years later, he has one chance to balance the scales of justice, provided he relies on his former wingman— the very sister of the woman who testified against him.
Major Ember Wyldestarrin joined the outlaw Tavali the day Kirovar fell into the hands of a tyrant, and she and her sister-team were left on an outpost to die under the barrage of enemy fire. The last thing she wants is to be involved in politics again. But the one thing she wants more than anything is revenge on the tyrant who murdered her parents and forced her and her sisters into exile. Carrying a secret she knows Bastien will annihilate her over, she must find some way to trust her former wingman before he catches on and kills her. Even so, treachery doesn't come easy to a woman who took a loyalty oath to protect her homeworld and comrades-in-arms, especially when Bastien is much more to her than just a former wingman.
Yet as she tries to do right for her family, she learns that Bastien doesn't just hold the key to the fate of Kirovar, he is vital to The Sentella-League war, and to The Tavali. If she doesn't ensure he survives this mission, three nations fall, and time for all of them is quickly running out.
About the Author
New York Times
bestselling author Sherrilyn Kenyon is a regular in the #1 spot. This extraordinary bestseller continues to top every genre in which she writes, including manga and graphic novels. More than 70 million copies of her books are in print in more than one hundred countries. Her current series include The Dark-Hunters, The League, Deadman's Cross, Chronicles of Nick, Hellchasers, Mikrochasers, and The Lords of Avalon. Her Chronicles of Nick and Dark-Hunter series are soon to be major motion pictures.
Fred Berman is a five-time winner of the AudioFile Earphone Award for Audiobook Narration and the recipient of the 2013 Audie Award for narration in Spy the Lie. He has read a number of audiobooks for young listeners, including Judy Blume's Soupy Saturdays with The Pain & The Great One and Andrew Clements's The Last Holiday Concert. He has also narrated the audiobooks for Robert Kirkman's popular series, The Walking Dead.
Berman is an accomplished actor of both the stage and screen as well, performing on Broadway as Timon in The Lion King and off-Broadway in Hamlet, Twelfth Night, and King Lear. On television, Berman has had roles on NBC's hit series Smash as well as All My Children and Law and Order. He lives in New York City.
Praise For Born of Vengeance: The League: Nemesis Rising…
"Listening to Berman tell this story, one is transported to the future in an outer space full of action and intrigue." - AudioFile Magazine

"Kenyon continues to excel in the genre." - AudioFile Magazine

"...listeners will be riveted from beginning to end with narrator Fred Berman's dramatic presentation. Warning -- readers will be left with a cliff-hanger ending that will leave them looking eagerly toward the next installment of the life and times of Bastien Cabarro and his life-mate Ember Wyldestarr. "Born of Vengeance" is highly recommended to the attention of dedicated science fiction enthusiasts and will prove to be an enduringly popular addition for community library audiobook collections." -Midwest Book Review