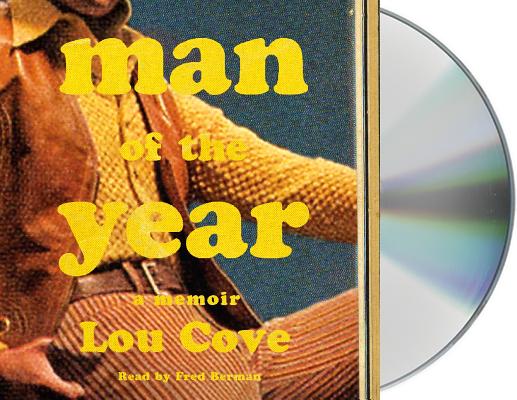 Man of the Year (CD-Audio)
A Memoir
Macmillan Audio, 9781427291165
Publication Date: May 23, 2017
Other Editions of This Title:
Digital Audiobook (5/8/2017)
Paperback (6/26/2018)
Hardcover (5/9/2017)
* Individual store prices may vary.
Description
For one 1970's family, the center may not hold, but it certainly does fold.
In 1978 Jimmy Carter mediates the Camp David Accords, Fleetwood Mac tops charts with Rumours, Starsky fights crime with Hutch, and twelve-year-old Lou Cove is uprooted from the Upper West Side of Manhattan to Salem, Massachusetts– a backwater town of witches, Puritans, and sea-captain wannabes. After his eighth move in a dozen years, Lou figures he should just resign himself to a teenage purgatory of tedious paper routes, school bullies, and unrequited lust for every girl he likes.
Then one October morning an old friend of Lou's father, free-wheeling (and free-loving) Howie Gordon arrives at the Cove doorstep from California with his beautiful wife Carly. Howie is everything Lou wants to be: handsome as a movie star, built like a god and in possession of an unstoppable confidence.
Then, over Thanksgiving dinner, Howie drops a bombshell. Holding up an issue of Playgirl Magazine, he flips to the center and there he is, Mr. November in all his natural glory. Howie has his eye on becoming the next Burt Reynolds, and a wild idea for how to do it: win Playgirl's Man of the Year. And he knows just who should manage his campaign. As Lou and Howie canvas Salem for every vote in town – little old ladies at bridge club, the local town witch, construction workers on break and everyone in between – Lou is forced to juggle the perils of adolescence with the pursuit of Hollywood stardom.
Man of the Year is the improbable true story of Lou's thirteenth year, one very unusual campaign, and the unexpected guest who changes everything.
About the Author
Lou Cove is the author of Man of the Year, a memoir about the year when he served as "campaign manager" for Playgirl magazine's Mr. November 1978. It worked, Mr. November won.
An editor and journalist for the first ten years of his career, his Man of the Year experience got him hooked on campaigns: He has raised more than $70 million for nonprofit organizations and continues to advise national nonprofits of capacity building and sustainability.
Lou lives in Amherst, Massachusetts, and he hasn't seen a new copy of Playgirl since 1980.
Fred Berman is a five-time winner of the AudioFile Earphone Award for Audiobook Narration and the recipient of the 2013 Audie Award for narration in Spy the Lie. He has read a number of audiobooks for young listeners, including Judy Blume's Soupy Saturdays with The Pain & The Great One and Andrew Clements's The Last Holiday Concert. He has also narrated the audiobooks for Robert Kirkman's popular series, The Walking Dead.
Berman is an accomplished actor of both the stage and screen as well, performing on Broadway as Timon in The Lion King and off-Broadway in Hamlet, Twelfth Night, and King Lear. On television, Berman has had roles on NBC's hit series Smash as well as All My Children and Law and Order. He lives in New York City.
or
Not Currently Available for Direct Purchase