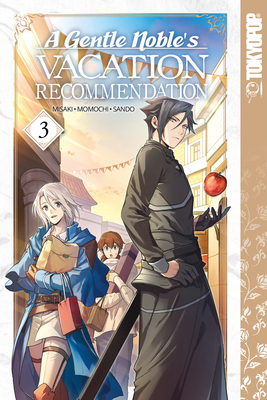 A Gentle Noble's Vacation Recommendation, Volume 3, 3
Paperback

* Individual store prices may vary.
Other Editions of This Title:
Paperback (9/14/2021)
Paperback (1/19/2021)
Paperback (8/25/2020)
Description
After defeating the underground dragon and finishing up their business in the mercantile city of Marcade, Lizel and Gil resume their journey, having promised Judge's grandfather to protect Judge along the way. But danger soon catches up to them when a strange group of bandits called the Forky Gang attacks in the middle of the night It quickly becomes clear that someone is targeting Lizel... but who could it be, and for what reason? As always, former noble and current adventurer Lizel takes all new developments in stride in his usual, laid-back fashion. He's celebrating his promotion from a simple E-rank to a D-rank adventurer -- and setting his sights on ranking up again soon.
TokyoPop, 9781427867513, 176pp.
Publication Date: June 8, 2021
About the Author
Misaki is the author of the original A Gentle Noble's Vacation Recommendation light novel series. Momochi and Sando helped bring the series to life as a manga with their character designs and gorgeous artwork.