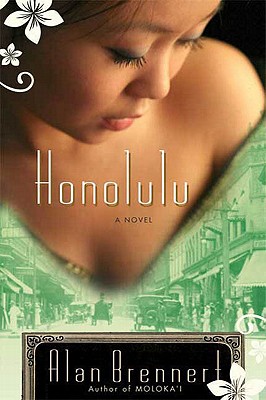 Honolulu - CANCELLED (Paperback, Large Print)
CANCELLED
St. Martin's Griffin, 9781429951456, 584pp.
Publication Date: March 3, 2009
Other Editions of This Title:
Paperback (2/2/2010)
Hardcover (3/3/2009)
Hardcover, Large Print, Large Print (5/1/2009)
* Individual store prices may vary.
April 2009 Indie Next List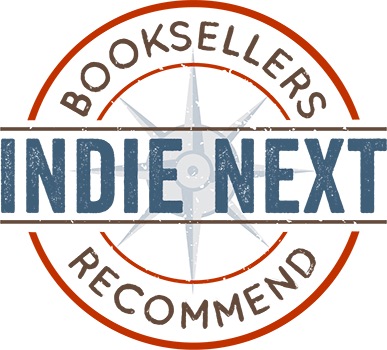 "Alan Brennert's novel of Jin, a young Korean who has emigrated to Hawaii to become a 'picture bride.' But her new husband is not a handsome, young man and she does not find a better life, where women can be educated along with the boys. Brennert's story will pull you into the early days of Hawaii, and it brims with interesting history."
— Deon Stonehouse, Sunriver Books, Sunriver, OR
View the List
Description
From the bestselling author of the "dazzling historical saga" (The Washington Post), Moloka'i, comes the irresistible story of a young immigrant bride in a ramshackle town that becomes a great modern city
"In Korea in those days, newborn girls were not deemed important enough to be graced with formal names, but were instead given nicknames, which often reflected the parents' feelings on the birth of a daughter: I knew a girl named Anger, and another called Pity. As for me, my parents named me Regret."
Honolulu is the rich, unforgettable story of a young "picture bride" who journeys to Hawai'i in 1914 in search of a better life.
Instead of the affluent young husband and chance at an education that she has been promised, she is quickly married off to a poor, embittered laborer who takes his frustrations out on his new wife. Renaming herself Jin, she makes her own way in this strange land, finding both opportunity and prejudice. With the help of three of her fellow picture brides, Jin prospers along with her adopted city, now growing from a small territorial capital into the great multicultural city it is today. But paradise has its dark side, whether it's the daily struggle for survival in Honolulu's tenements, or a crime that will become the most infamous in the islands' history...
With its passionate knowledge of people and places in Hawai'i far off the tourist track, Honolulu is most of all the spellbinding tale of four women in a new world, united by dreams, disappointment, sacrifices, and friendship.
Praise For Honolulu - CANCELLED: CANCELLED…
PRAISE FOR Honolulu, selected as "One of the Best Books of 2009" by The Washington Post, and winner of Elle's Lettres 2009 Grand Prix for Fiction
"A sweeping, meticulously researched saga that sees it plucky heroine, a mistreated but independent-minded Korean mail-order bride, through the highs and lows of life in twentieth-century Hawai'i, this book extends our readers' tradition of favoring lush, flavorful historical novels." –Elle

 "A well-researched and deftly written tale….For sheer readability, it's a hit…. Brennert has a good eye for places we can't see anymore: plantation life before the unions gained power; Chinatown when it was all tenements; Waikiki before the high-rises started going up. And it's clear he has real affection for the little people and places he so vividly brings to life. He's not just using historic Honolulu as a place to set a novel; he's bringing it to life for people who haven't had the chance to imagine it before." –Honolulu Star-Bulletin

"To its core, Honolulu is meticulously researched….Brennert portrays the Aloha State's history as complicated and dynamic—not simply a melting pot, but a Hawaiian-style 'mixed plate' in which, as Jin sagely notes, 'many different tastes share the plate, but none of them loses its individual flavor, and together they make up a uniquely "local" cuisine.'" –The Washington Post

"Successful historical fiction doesn't just take a story and doll it up with period detail. It plunges readers into a different world and defines the historical and cultural pressures the characters face in that particular time and place. That's what Los Angeles writer Alan Brennert did in his previous novel, Moloka'i, the story of diseased Hawaiians exiled in their own land. He has done it again in "Honolulu," which focuses on the Asian immigrant experience in Hawaii, specifically that of Korean picture brides….This is a moving, multilayered epic by a master of historical fiction, in which one immigrant's journey helps us understand our nation's "becoming." –San Francisco Chronicle

"[A] sweeping, epic novel….Brennert weaves the true stories of early Hawaii into his fictional tale, and many of the captivating people Jin encounters are real. His depiction of the effects of the Depression is startling. Let's hope Brennert follows up this second novel with a third and continues to capture this intriguing and little-explored segment of American history in beautifully told stories." –Library Journal (starred review)

"[A] poignant, colorful story." –Kirkus Reviews

"Brennert's lush tale of ambition, sacrifice, and survival is immense in its dramatic scope yet intimate in its emotive detail." –Booklist

"Intriguing….Honolulu offers endless insights into a culture many readers may never have encountered, and Brennert further enlivens his tale by dropping in historical figures, some fictional, such as Charlie Chan, and some real, such as Clarence Darrow. But it is Korea that's the real focus of this story, and readers get a sympathetic feel for the daily humiliations the native population suffered from the Japanese who conquered the country….[Brennert's] smooth narrative style makes the book a pleasure to read." –Roanoke Times

"With skill, historic accuracy and sensitivity and a clear passion for the people and places in Hawaii, Brennert weaves a story that will move and inspire readers." –The Oklahoman

"In this dazzling rich, historical story, a young 'picture bride' travels to Hawaii in 1914 in search of a better life….This intriguing novel is a fascinating literary snapshot of Hawaii during the early years of the last century. The story is compelling, poignant and powerful." --Tucson Citizen

AND ACCLAIM FOR Moloka'i:

"Moloka'i is a big, generous, compassionate, beautifully rendered epic novel about a largely forgotten, largely ignored chapter in Hawaiian and American history. Alan Brennert has written an exquisitely textured tale of darkness and light, tragedy and the triumph of the human spirit, filled with original, fully realized characters who walk right off the page and into our hearts." --Jim Fergus, author of One Thousand White Women

"Brennert evokes the evolution of—and hardships on—Moloka'i in engaging prose that conveys a strong sense of place." --National Geographic Traveler

"Moloka'i is a haunting story of tragedy in a Pacific paradise. The book opens a window on a world of dazzling beauty, and ugly disease and fear, and the courage of a young woman in the Hawai'i of a hundred years ago. It is a story of romance and humanity, and struggles with the pain of isolation, in a place far away in time, yet very close in intimacy, vividness, and exact detail, giving us a sense of community and true kinship across time. It is a story of victory." --Robert Morgan, author of Gap Creek

"A moving story...a vivid picture of Hawaii before it became the Touristland it is today." --Larry McMurtry, author of Lonesome Dove

"A dazzling historical saga." --The Washington Post

"Exhaustively researched, Moloka'i transported me to a place I never thought I'd want to go—a nineteenth-century Hawaiian leper colony. But Alan Brennert meticulously paints this world, making it resonate with our own, in which disease is still politicized and made a moral issue. Out of the tragedy of the ostracized and the afflicted, he tells a story of triumph and transcendence."--Karen Essex, author of Kleopatra and Pharaoh

"A poignant story." --Los Angeles Times

"Alan Brennert draws on historical accounts of Kalaupapa and weaves in traditional Hawaiian stories and customs . . . Moloka'i is the story of people who had much taken from them but also gained an unexpected new family and community in the process." --Chicago Tribune

"Compellingly original…Brennert's compassion makes Rachel a memorable character, and his smooth storytelling vividly brings early twentieth-century Hawai'i to life." --Publishers Weekly (starred review)

"Moving and elegiac." --Honolulu Star-Bulletin
or
Not Currently Available for Direct Purchase