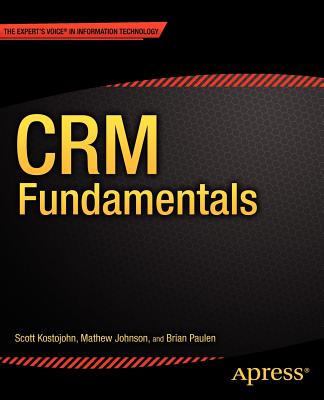 Crm Fundamentals (Paperback)
Apress, 9781430235903, 248pp.
Publication Date: October 13, 2011
* Individual store prices may vary.
Description
CRM Fundamentals
is a critical and comprehensive resource for executives and project leaders tasked with managing customer relationship management (CRM) initiatives. It provides an introduction to CRM and how it delivers value to organizations, and describes the process to build and execute a CRM roadmap successfully--including identifying goals, lining up the right people, planning projects, choosing software packages and consultants, managing the initial CRM implementation, and maintaining and evolving the program over time.
Written by senior CRM consultants, CRM Fundamentals includes plenty of detailed, useful advice to help you get the most value from your CRM investments and to avoid common pitfalls associated with CRM.
About the Author
Scott Kostojohn acts as sales director and CRM architect for Madrona Solutions Group, a leading Seattle-based customer relations management consulting firm. Scott leverages his significant experience with various CRM platforms to support Madrona s clients during complex implementations. Prior to joining Madrona, Scott worked for Microsoft in a variety of roles, including product strategy with the Microsoft Dynamics CRM product development team. Previously, he was a CRM consultant at Equarius (now EMC), helping clients around the country implement CRM software solutions. Scott holds a bachelor of science degree in mechanical engineering from Cornell University.