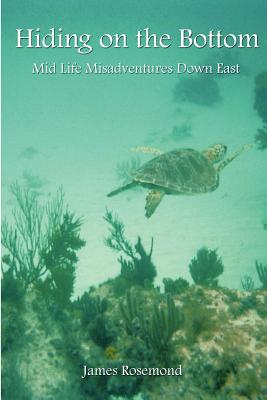 Hiding on the Bottom (Paperback)
Lulu.com, 9781430300717, 210pp.
Publication Date: December 13, 2011
* Individual store prices may vary.
Description
Paperback edition. Over the course of two years, author James Rosemond, with the aid of a newfound dive buddy named Scotty, explores Carteret County, the bottom of the ocean, and himself. This book is a humorous recounting of their misadventures above and below the surface, diving and hunting for flounder, while mildly stretching the recreational dive rules. Transitioning through a self imposed "mid life" crisis by "Hiding on the Bottom," the author realizes that life is more than work, adventure being just beyond the door step. Scotty, with his bizarre wisdom, helps him understand what is important, finding life's little pleasures and adventures along the way, always recognizing the humor in every situation. After reading the preview, which is the first part of Chapter One, if you want to read more before ordering the book, click on the James Rosemond link at the top of the page and then download the entire content of Chapter One for free.