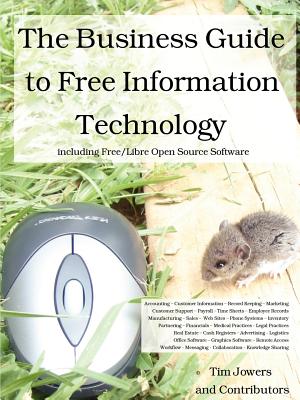 The Business Guide to Free Information Technology Including Free/Libre Open Source Software (Paperback)
Lulu.com, 9781430301011, 324pp.
Publication Date: October 28, 2006
* Individual store prices may vary.
Description
The Guide summarizes over 30 business areas. The best software packages for each area are presented in plain English. This book answers the question of "What" is available. Anyone starting a business will quickly see how to capitalize on these in business. Anyone already in business learns what packages can be added to improve an existing business. Choose and area of interest such as accounting, time tracking, shared calendars, payroll, HR, POS, cash registers, online storefront, ERP, project management, messaging, groupware, email servers, document management, workflow, remote desktops, remote file access, VPN, customer management, sales, CRM, audio-visual, attorneys, physicians, spreadsheets, word processors, computer telephones, contact managers, presentations, spam control, web servers, database systems, web sites, blogs, forums, and others. The reader gains immediate knowledge of what software can be used in business.