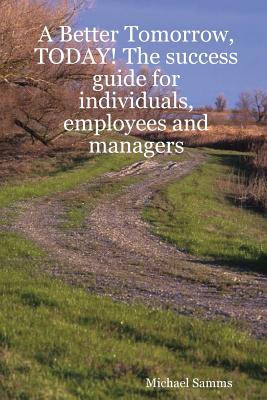 A Better Tomorrow, Today! the Success Guide for Individuals, Employees and Managers (Paperback)
Lulu.com, 9781430315001, 160pp.
Publication Date: March 26, 2007
* Individual store prices may vary.
Description
This book is an easy read and designed to keep the reader captured through thought provoking common sense dialogue and real-life stories. This book discusses situations of every day life and provides a road map to become more successful. This book will provide the methods to make better decisions and the reasons why individuals must think about their path in life. It instructs and demonstrates how to be a better person, a better employee and/or a better manager. This book is an obvious gift choice for young adults to get them off to a great start in life or to improve their life. Grandparents will want to give this book to their grandchildren as a graduation gift. This book presents the best of the ethical and moral values that are considered universally accepted and desired by most individuals. This book could easily be found on the desk of any manager, teacher, parent or counselor.