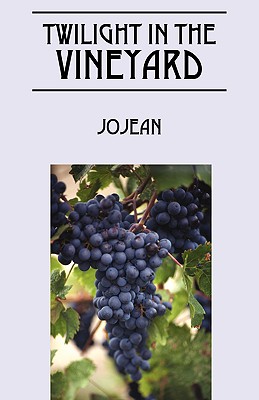 Twilight in the Vineyard
Paperback

* Individual store prices may vary.
Description
The Kingdom of Heaven is at Hand Matthew 6:33 "But, beloved, be not ignorant of this one thing, that one day is with the Lord as a thousand years, and a thousand years as one day." 2: Peter 3:8
Christ gave warning that the period of time known as "day," when the works of the Father could be done, would then be followed by "night," when no man could work.
Darkness is quickly overtaking the last faint rays of His light of Grace and soon gross darkness shall cover the entire earth...for the Day of His Vengeance is near...when He shall tread the "Grapes of Wrath" in the winepress of His Vineyard.
"TWILIGHT IN THE VINEYARD" proclaims the lateness of the hour, gives warning that we are now within this time frame and speaks to Christians and Jews alike regarding the return of Christ.
For if 1000 years are as a day to the Lord, then might we not deduce that 41.7 years are as an hour and .7 years as a minute?
Twilight lasts an average of forty minutes in the natural, therefore "Twilight" in God's "Spiritual Day would be 28 years. And we are now well into this time frame
IT IS HIGH TIME TO AWAKE OUT OF SLEEP FOR OUR SALVATION IS NOW NEARER THAN WHEN WE FIRST BELIEVED Romans 13:11.
http: //www.outskirtspress.com/JoJean.
Outskirts Press, 9781432706531, 464pp.
Publication Date: June 22, 2007