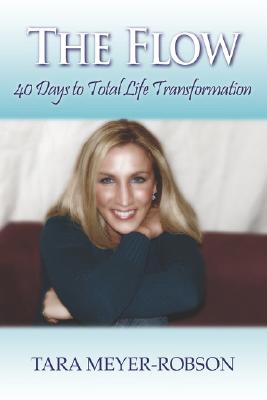 The Flow (Hardcover)
40 Days to Total Life Transformation
Outskirts Press, 9781432709136, 456pp.
Publication Date: September 24, 2007
* Individual store prices may vary.
Description
Forget "one-size-fits-all" self-help programs. The Flow is totally different. In fact, The Flow is like having a life, success, and wellness coach working with just you - helping you to get the life you desire. In The Flow, Tara Meyer-Robson presents the most extraordinary mind-body-life program that has ever been written - and it is one that will work for you. With The Flow you can: * Break negative patterns and habits for good. * Achieve financial success. * Attract the perfect partner for you - in love, business, or life. * Create total wellness. * Understand the cause of illness, and completely renew your health. * Create the body you have always wanted. * Connect with joy, love, hope, and excitement in your life. * Create peace and change in yourself and in the world. * Create the life of your dreams - and watch it flow to you with ease By taking the revolutionary Flow Factor Test, you will pinpoint the negative beliefs causing your problems, and you will be taken to specific workbook sections designed to "retune" your mind and your life into the life of your dreams. Best of all, you will do this in the way that works best for you - using your individual strengths. Finally, by doing the amazing 4 for 40 program, your life will literally be transformed right before your eyes. What will your life be like in 40 days? Frustrating? Difficult? Exhausting? Or, will you be living a totally transformed life, filled with ease and happiness? It's your choice. Get in The Flow today.