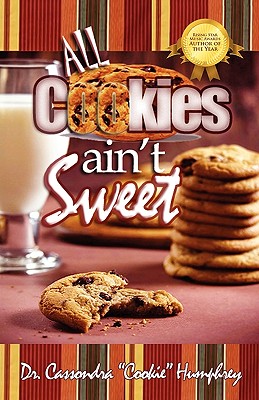 All Cookies Ain't Sweet
A Childhood Story
Paperback

* Individual store prices may vary.
Description

All Cookies ain't Sweet
IT'S GOT EVERYONE TALKING.
Cookie's drive and determination is enough to motivate anyone. Her story is a testimony and an inspiration for everyone. Saying a lot with few words, Cookie helps you to realize that life is truly what you make it. All Cookies ain't Sweet delivers a bittersweet beginning with a deliciously ending.
-Niki Foust, Sole Magazine
After making her mark as the Networking Queen in the industries of entertainment and sports, I am glad to read her voice in print. All Cookies ain't Sweet is a true reflection of not only who she is, but how she arrived and what she strives to be. She informs us that: A Set Back is a Set Up for a Come Back.
-Lorenzo T. Gladden, Author of Hidden Agenda
Being born ambitious and blessed by God-no one can take that self-sufficient ability from the author of this book. All Cookies ain't Sweet is a tightly written and true story of how she rose to the top and turned her pain into her promise for victory. Readers will laugh, cry and become instantly inspired.
-Anisa Graham, Inda Streetz Magazine
All Cookies ain't Sweet is a testimony of a young girl that was forced to take the road less traveled. During her journey she endured some rocky roads but never gave up. Her courage to conquer and never crumble led her to her final destination-a destination in which she has found peace.
-Dr. Karen Boyd, Child Advocate.
Outskirts Press, 9781432711368, 138pp.
Publication Date: May 29, 2009