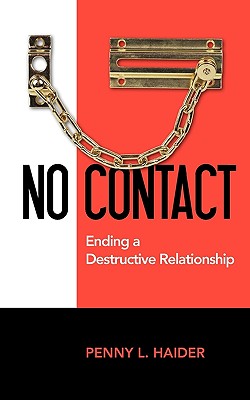 No Contact - Ending A Destructive Relationship
Paperback

* Individual store prices may vary.
Description
Sometimes, the Only Way to End a Destructive Relationship is to End All Contact. This book isn't about learning to recognize the signs of an abuser. You already know you're in an unhealthy relationship. The trouble is, it's not always easy to just walk away. In No Contact: Ending A Destructive Relationship, author Penny Haider (herself a survivor of domestic abuse) shows you how you can take charge of your life and break contact once and for all with an abusive partner. If you find yourself attempting to leave a destructive relationship, but keep going back even when you know you shouldn't, No Contact will give you the tools to help you grow into a stronger person. Haider even provides an extensive list of online resources, phone numbers, and organizations for individuals who are trapped in destructive relationships. "Making a life partner choice is the most important decision we ever make," says Haider. 'Our health and happiness hinge on that decision. The wrong choice can cost us financially, for sure, but more importantly, it can suck the life out of us, taking us up and down an emotional roller coaster, and playing havoc with our physical, mental, and spiritual health." Rather than just describe how to get out of a bad relationship, Haider shows you how. No Contact provides a strong shoulder for you to lean on when you need it the most.
Outskirts Press, 9781432715632, 184pp.
Publication Date: April 2, 2008