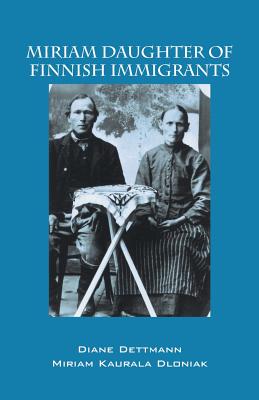 Miriam Daughter of Finnish Immigrants (Paperback)
Outskirts Press, 9781432722944, 116pp.
Publication Date: May 26, 2008
Description

Family Succeeds with Fortitude and Finnish Sisu
Miram's story reveals her family's challenges, struggles and commitment to carve out a life in the northern Minnesota wilderness during the Great Depression. As immigrants in a new country, her parents captured the strength and courage from their Finnish heritage to build a strong family life with minimal resources. In spite of all their struggles, the Kaurala family found joy in the daily pleasures of life. Their happiness seemed to thrive during the summer days they spent outdoors together doing chores in their overalls and bare feet. Miriam's memories are woven together with love, honesty and humor. Miriam Daughter of Finnish Immigrants connects generations and appeals to readers young and old. One reader said, "Your book is one of the most interesting I have read in a long time. It almost seemed like a record of my own family" Another reader wrote, "Your aunt has a strong voice, and I loved how she contrasted her life growing up with today's world. I felt like I was there with her.
Advertisement