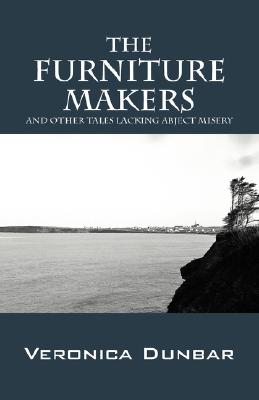 The Furniture Makers (Paperback)
And Other Tales Lacking Abject Misery
Outskirts Press, 9781432725372, 188pp.
Publication Date: May 9, 2008
* Individual store prices may vary.
Description

The Furniture Makers, And Other Tales Lacking Abject Misery
This collection begins with the novella, The Furniture Makers. Circa 1928, Laurence Olivet, a socially reticent bookbinder is on her way to a winter holiday in the country when fate intervenes to strand her in a rural village on the sea. She does not find romance there; nor mystery; nor the redemptive power of simple country living. What she does find is the will to cast aside the safety of a respectable life in order to live a fulfilling one. Her experience not only upends her own life, but is the catalyst that changes the lives of the strangers who take her in, and the basis of a lasting and unlikely friendship.
Other tales included in this collection range from the encounter between an aging retiree and a young boy experiencing their first brushes with grief, a family crisis amid war, and a wayward ghost that unexpectedly follows two young children and their father to a most inappropriate residence in their living room.