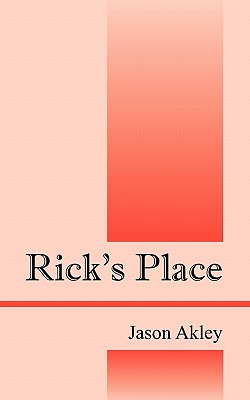 Rick's Place (Paperback)
Outskirts Press, 9781432774080, 364pp.
Publication Date: April 27, 2011
* Individual store prices may vary.
Description
He began by sharing poetry. This was a decade after it was etched there, in my glass, the year of their establishment%u2014the name. Letters in gold, and numbers that looked backwards, but in your language translate to 1993. I doubt you even know how often you%u2019ve seen things that way, backward I mean, but you might know what I%u2019m saying%u2014what I%u2019m speaking about%u2014maybe you even understand the connection between time and language. It recalls to you something...