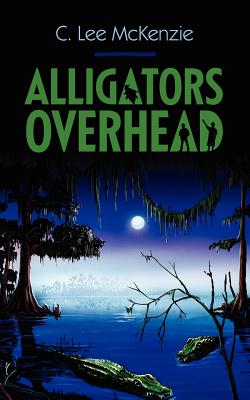 Alligators Overhead (Paperback)
Outskirts Press, 9781432784737, 218pp.
Publication Date: June 29, 2012
Other Editions of This Title:
Paperback (5/1/2018)
Paperback (6/29/2012)
* Individual store prices may vary.
Description
Alligators, witches and a spooky mansion aren't your average neighbors . . . not unless you live at the edge of the Ornofree swamp in the backwater town of Hadleyville. Pete Riley may only be eleven, but he's already up to his eyeballs in big trouble, and this time the town's bad boy, Pete, didn't cause it. This time the trouble arrived when a legendary hundred-year-old mansion materialized next door with someone inside, someone who came to seek him out. Then the Ornofree alligators declare war to try to save their swamp from being bulldozed for a shopping mall, and Pete discovers he's living among a coven of "sadly-out-of practice" witches. When one of their ancient "magick" spells goes wrong and all the witches vanish, including his guardian aunt, Pete's left to face the perils of the Ornofree Swamp War alone. He soon discovers that he just might have inherited the family talent for witchcraft, and, although he doesn't know one thing about the practice of spell casting, he's the only one left in Hadleyville to do it. It's up to him work some dangerous "magick," restore his aunt and bring back all the other witches. He might stand a chance of succeeding if his one friend, Weasel, sticks with him, but even the two of them may not succeed.
or
Not Currently Available for Direct Purchase