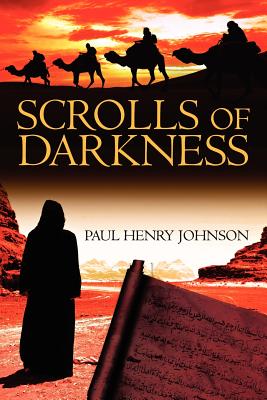 Scrolls of Darkness
Paperback

* Individual store prices may vary.
Description
Face to Face With the Spirit of Evil ... Corporate attorney Brent Michaels has a good life in Century City: he's successful, good-looking, and well-respected. But he's getting a little bored with the same old routine, and after a recent breakup, his personal life is in transition. Little does he know how completely his life will change when he receives a letter from David Baumann, an old friend of Brent's deceased - and estranged - father, who had been engaged in a mysterious and urgent archeological search at the time of his death. From Baumann, Brent learns about the Scrolls of Darkness - ancient satanic scripts written thousands of years ago, and now sought by the Sons of Darkness, an organization controlled by Evil itself. Along with the beautiful Melauni, an archeologist familiar with the area where the scrolls are hidden, Brent is drawn into a deadly game that takes him from the streets of Paris to the beaches of New Zealand and Rio de Janeiro, and finally to the desert of the Middle East, where Brent will have a final showdown to determine who will get the ancient texts. Smart, fast-paced, and full of memorable characters, The Scrolls of Darkness will keep you enthralled and leave you wanting more.
Outskirts Press, 9781432795313, 210pp.
Publication Date: August 8, 2012
or
Not Currently Available for Direct Purchase