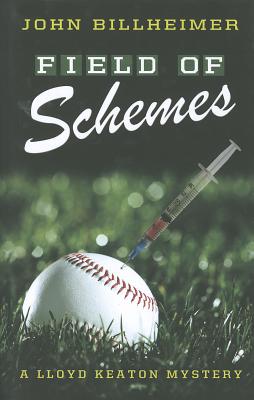 Field of Schemes (Hardcover)
Five Star (ME), 9781432826178, 377pp.
Publication Date: September 19, 2012
* Individual store prices may vary.
or
Not Currently Available for Direct Purchase
Description
Billheimer (Stonewall Jackson's Elbow and four other books in his Owen Allison series) delves into baseball's steroid controversy in this diverting novel introducing sportswriter Lloyd Keaton of the Menckenburg (Ohio) Herald. Keaton's column, "Keaton's Korner," allows plenty of latitude for his comments on the Menckenburg Mammoths' minor league players and coaches as well as attacks on U.S. Representative James Bloodworth, whose committee is digging into steroid use among ballplayers. The problem moves close to home at the moment Mammoths trainer Dale Loren is implicated when slugging star Sammy Tancredi tests positive and fingers Loren. It moves even closer when possible steroid use invades son Davy's high school team. Keaton's own troubles with gambling continue to haunt him as he again begins placing bets with Little Bill Ellison in East Wheeling, W.Va. Cheating, juicing, betting, and brutal collection techniques keep Keaton jumping while Billheimer nicely captures the inherent problems in dealing with PEDs (performance enhancing drugs).
Advertisement