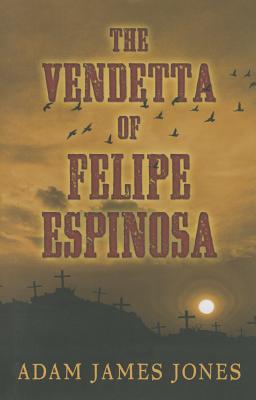 The Vendetta of Felipe Espinosa (Hardcover)
Five Star (ME), 9781432829919, 436pp.
Publication Date: December 1, 2014
* Individual store prices may vary.
Description
FOR FANS OF: Cormac McCarthy, Larry McMurtry, and Charles Frazier
1863. Civil War rages in the East. An unclaimed wealth of natural resources beckons
prospectors to the West. Far from and between it all, a gunman stalks the territories on
a divine mission to kill American settlers.
He would elude governors and armies, bounty hunters and posses, until his demise at
the climax of a fierce high country manhunt. By then, Felipe Espinosa had claimed more
than thirty lives to quietly become one of the nation's first serial killers and foreign
terrorists.
A sweeping historical epic, The Vendetta of Felipe Espinosa is a saga of Confederate
guerillas, a severe order of Catholic laymen, vigilante miners, and men and women
looking for peace in a violent country.