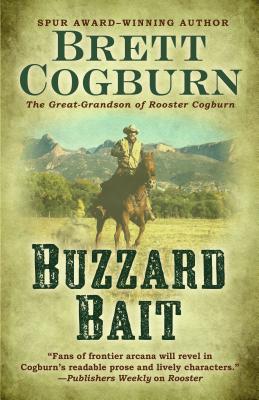 Buzzard Bait (Widowmaker Jones Western #2) (Paperback)
Wheeler Publishing Large Print, 9781432847524, 334pp.
Publication Date: March 21, 2018
Other Editions of This Title:
Mass Market (8/29/2017)
* Individual store prices may vary.
Description
Newt Jones is none too proud of his deadly nickname. But when you tangle with the likes of Judge Roy Bean and the notorious Mexican outlaw Juan Cortina, a man's bound to earn a reputation. Or get stuck with a moniker like "Widowmaker." Even so, Newt is ready to put his gunslinging days behind him, hang up his Winchester, and take it easy. There's just one problem: Ain't nothing easy about living in Apache country. When Newt gets word that a renegade tribe has kidnapped Matilda Redding's grandson, he can't just sit by . . .
About the Author
Some folks are just born to tell tall tales. Brett Cogburn was reared in Texas and the mountains of Southeastern Oklahoma. He was fortunate enough for many years to make his living from the back of a horse, where on cold mornings cowboys still straddled frisky broncs and dragged calves to the branding fire on the end of a rope from their saddlehorns. Growing up around ranches, livestock auctions, and backwoods hunting camps filled Brett's head with stories, and he never forgot a one. In his own words: "My grandfather taught me to ride a bucking horse, my mother gave me a love of reading, and my father taught me how to hunt my own meat and shoot straight. Cowboys are just as wild as they ever were, and I've been damn lucky to have known more than a few." The West is still teaching him how to write. Brett Cogburn lives in Oklahoma with his family.
or
Not Currently Available for Direct Purchase