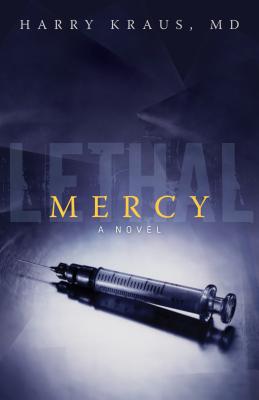 Lethal Mercy (Paperback)
Crossway Books, 9781433506963, 400pp.
Publication Date: July 1, 2009
* Individual store prices may vary.
Description
When pregnant Sarah Hampton dies suddenly at an alternativecancer treatment facility, an enraged community demands to knowwhether her physician-husband assisted her death. Suffering fromtraumatic amnesia, Jake Hampton would like to know too. He stronglyopposes assisted suicide, and yet his wife was suffering suchagony-is it possible he helped her die?
After barely avoiding a murder trial, and hoping to regain hismemory and unravel the questions he's not sure he wants answered, Jake joins a medical practice in his former hometown. Once there, he not only continues to encounter public suspicion, but receivessubtle and threatening clues from an unidentified stalker. Are hiswife's death and the stalker's appearance mere coincidence? Or issomeone trying to destroy him completely?
In this medical thriller, practicing surgeon and accomplishednovelist Harry Kraus uses complex characters, fascinating medicaldetails, and depictions of spiritual warfare to keep readersriveted. This edition of Lethal Mercy features a new coverdesign and is the follow-up to Kraus's Fated Genes andStainless Steal Hearts.
or
Not Currently Available for Direct Purchase