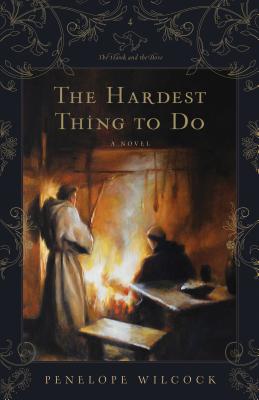 The Hardest Thing to Do (Paperback)
Crossway Books, 9781433526558, 252pp.
Publication Date: July 7, 2011
* Individual store prices may vary.
or
Not Currently Available for Direct Purchase
Description
A leader is making his way home. A priory has been torched. And now an enemy is knocking at the door.
Prior William has caused a lot of pain in his time and is known for being an evil man. So when his own priory is burned to the ground and he seeks refuge with the brothers of St. Alcuin, everyone is quite uncomfortably surprised.
The newly installed Abbot John faces the first challenge of his leadership as the brothers debate about mercy and justice, revealing their innermost thoughts and fears in coming face-to-face with a real enemy. After all, is it not positively ludicrous to invite a wolf in to live with the sheep? Yet, where is the beauty of the gospel without the risk of its grace?
Penelope Wilcock takes us on an imaginative journey into a world rife with hostility and pain, exploring the complexities of grace, the difficulties of forgiveness, and the cautions of building trust. Her intimate knowledge of the human spirit will challenge our very own prejudices as we, along with her characters, are forced to ask ourselves, "What is the hardest thing to do, and will anyone actually do it?"
About the Author
Penelope Wilcock is the author of over a dozen books of fiction and poetry, including The Hawk and the Dove trilogy. She lives a quiet life on the southeast coast of England with her husband and is the mother of five children.
Advertisement