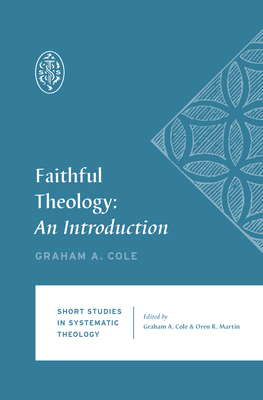 Faithful Theology (Paperback)
An Introduction
Crossway Books, 9781433559112, 128pp.
Publication Date: January 14, 2020
* Individual store prices may vary.
Description
Everyone has thoughts about God. But how do we know if our thoughts are true?
If we want to know the truth about God, we need a sound approach to incorporating what the whole Bible teaches. In this concise introduction to systematic theology, theologian Graham A. Cole explores how we move from Scripture to doctrine in order to shape what we believe, what we value, and how we live. He shows us the importance of having the right method: rooted in the word of God, consistent with church history, in the context of a broken world, dependent on divine wisdom, and ultimately aiming at pure worship.
About the Author
Graham A. Cole (ThD, Australian College of Theology) is the dean and professor of biblical and systematic theology at Trinity Evangelical Divinity School. An ordained Anglican minister, he has served in two parishes and was formerly the principal of Ridley College. Graham lives in Libertyville, Illinois, with his wife, Jules. He is a member at Church of the Redeemer in Highwood, Illinois.Oren R. Martin (PhD, The Southern Baptist Theological Seminary) is assistant professor of Christian theology and program coordinator for the seminary track at Boyce College. He serves as a pastor at Clifton Baptist Church in Louisville, Kentucky, and is the author of Bound for the Promised Land.