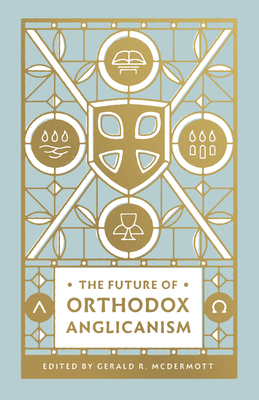 The Future of Orthodox Anglicanism (Paperback)
Crossway Books, 9781433566172, 288pp.
Publication Date: February 25, 2020
* Individual store prices may vary.
Description
"A fascinating read about a future fraught with challenges and buoyed by hopes."
--Michael F. Bird, Academic Dean and Lecturer in Theology, Ridley College, Melbourne
"This helpful volume should provoke further thought and discussion about a subject that needs urgent prayer and active response: the future of orthodox Anglicanism."
--B. A. Kwashi, Bishop of Jos, Nigeria

Anglicanism is currently the fastest-growing Christian communion in the world. Evangelicals hungry for connection to the early church's mystery, sacraments, and liturgy are being drawn to this historic denomination. But what sets today's Anglicanism apart from its own history as well as that of other Christian denominations? Eleven essays by prominent Anglican scholars and leaders representing diverse perspectives from East Africa, North Africa, and North America explore the rich legacy of the Anglican Church--grounding readers in the past in preparation for the future.
About the Author
Gerald R. McDermott (PhD, University of Iowa) is a renowned Jonathan Edwards scholar and an Anglican priest. He serves as the Anglican Chair of Divinity at Beeson Divinity School and is the author and editor of more than twenty books.Gerald Bray (DLitt, University of Paris-Sorbonne) is research professor at Beeson Divinity School and director of research for the Latimer Trust. He is a prolific writer and has authored or edited numerous books, including The Doctrine of God, Biblical Interpretation, God Is Love, and God Has Spoken.John Yates III (PhD, Cambridge University; MDiv, Trinity School for Ministry) serves as rector of Holy Trinity Anglican Church in Raleigh, North Carolina. He is the author of The Spirit and Creation in Paul and has contributed to various edited volumes and periodicals.Timothy George (ThD, Harvard University) is the founding dean of Samford University's Beeson Divinity School, where he teaches theology and church history. He serves as general editor for Reformation Commentary on Scripture and has written more than twenty books. His textbook Theology of the Reformers is the standard textbook on Reformation theology in many schools and seminaries.Foley Beach (DMin, Gordon-Conwell Theological Seminary) is the Archbishop of the Anglican Church in North America (ACNA). He is also the Bishop of the Anglican Diocese of the South, located in a suburb of Atlanta, Georgia. In 2018, he was elected to Chair the Primates Council of the Global Anglican Future Conference.