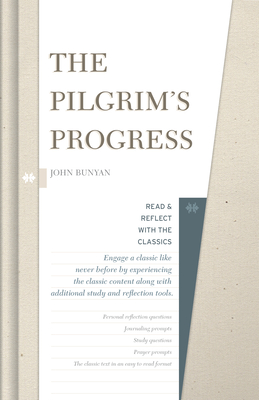 The Pilgrim's Progress (Hardcover)
B&H Books, 9781433649936, 248pp.
Publication Date: March 1, 2017
Description
The Pilgrim's Progress was written by John Bunyan in 1678 and is an allegory on the Christian life. It is regarded by many as one of the most significant religious works ever written. This publication gives an added layer by providing thought provoking questions at the end of each chapter, to encourage the reader to dig deeper into the biblical truths present in this classic piece of literature.
About the Author
John Bunyan was a 17th century Baptist preacher and writer. He became imprisoned for his Christian beliefs, and it was at that time he began work on A Pilgrim's Progress. Bunyan passed away in 1688, but left the legacy of 58 published titles; The Pilgrim's Progress being his most popular.
Advertisement