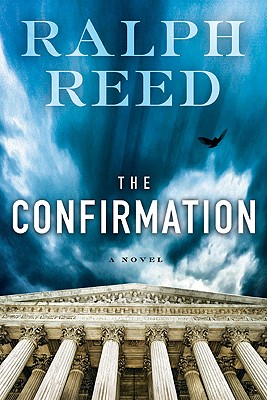 The Confirmation (Paperback)
Fidelis, 9781433669248, 408pp.
Publication Date: September 15, 2010
Other Editions of This Title:
Paperback (9/10/2019)
* Individual store prices may vary.
Description
Newly elected U.S. president Bob Long is weighing reports of nuclear weapons in Iran when he learns Justice Peter Corbin Franklin, 86-year-old liberal conscience of the Supreme Court, has suffered a massive stroke. With pressing same-sex marriage and abortion laws as well as a huge antitrust case on the court's docket, the door is open for Long to appoint a conservative replacement, repaying the twenty-one million evangelicals who voted for him.

But it won't be that easy. Long suffers a series of political missteps while his court nominee, Marco Diaz, endures vicious character accusations in the media for his religious beliefs and rumors of a tragic past.

Meanwhile, terrorists in Iran have hijacked more nuclear materials and are threatening to bomb a major city if the U.S. or Israel attacks. Chaos reigns in the nation's capitol . . .

Praise for The Confirmation:

"A roller coaster ride of a political thriller. You won't be able to put it down."

Mark R. Levin, nationally syndicated radio host
New York Times best-selling author of Liberty and Tyranny

"As a participant in Supreme Court confirmations as a member of the United States Senate, I know The Confirmation weaves a tale that, while fictional, is true. Ralph Reed shines a bright light on the backroom deals, special-interest-group pleading and the politics of personal destruction that plague judicial confirmations, but he does so in a way that is ultimately hopeful and inspiring."

Rick Santorum, former U.S. Senator (R-PA)

"If you think 'it can't happen here,' then don't read this book.  The Confirmation reminds me of the old dramas which concluded by  stating, 'Only the names have been changed to protect the innocent.'
The Confirmation is only part fiction---the issues are as real as a massive heart attack."
 John Ashcroft, U.S. Attorney General, 2001-2005
About the Author
Ralph Reed is chairman and CEO of Century Strategies, a public relations and public affairs firm advising Fortune 500 companies, and chairman of the Faith & Freedom Coalition. He has also worked on seven U.S. presidential campaigns and advised 88 senate, congressional, and gubernatorial campaigns in 24 states. As executive director of the Christian Coalition from 1989 to 1997, Reed was recognized for building one of the nationÕs most effective grassroots organizations by Newsweek, Life, and Time magazines. He and his wife have four children and live in Duluth, Georgia.
or
Not Currently Available for Direct Purchase