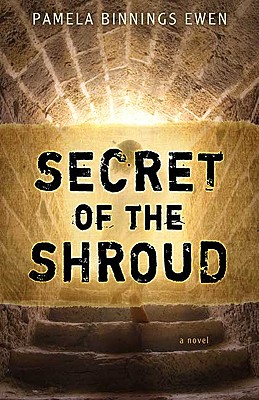 Secret of the Shroud (Paperback)
B&H Books, 9781433671159, 352pp.
Publication Date: September 1, 2010
* Individual store prices may vary.
Description
A frightened apostle in AD 33, a tragic child in the 1950s, and a slick, twenty-first century church leader are all linked by the secret of the Shroud of Turin, the purported burial cloth of Jesus-and by something more. 

Wesley Bright, a corrupt, media-savvy clergyman, is out to destroy the Christian church of the God who abandoned him in his boyhood. Likable and entertaining, Bright keeps his motives well hidden. But as he seeks revenge, leading the church toward unknowing destruction, the mysterious Shroud of Turin stands in his way. Strange characters and clues emerge like shadows limned in mist as the most recent discoveries on the Shroud connect the pieces of a fascinating puzzle. When Wesley learns the ancient secret, he's forced to confront a terrible choice: keep the secret—and the power, wealth, and fame he's won over the years—or expose it . . . and lose everything.
At stake is one thing: absolute truth.

Acclaim for Pamela Binnings Ewen's previous novel, The Moon in the Mango Tree

"Pamela Binnings Ewen wrote this richly detailed novel based on the experiences of her grandmother, who lived in Siam and Europe during the Roaring Twenties . . . a thought-provoking and enjoyable story, difficult to put down. Highly recommended."

Historical Novels Review

"For an all too brief time, readers will find themselves living in another time, another place . . . this fiction is a kind of gift."

The New Orleans Times-Picayune

"Ewen is a talented writer, and this is a strong addition to Christian fiction."

Publishers Weekly
About the Author
Pamela Binnings Ewen practiced law for twenty-five years before following in the authorial footsteps of relatives James Lee Burke (The Glass Rainbow) and Andre Dubus III (The House of Sand and Fog) with novels like The Moon in the Mango Tree, winner of the Eudora Welty Memorial Award in the 2012 Biennial Letters competition. Her third work of fiction, Dancing on Glass, won the 2012 Single Titles Reviewers Choice Award and was a Christy Award finalist.
or
Not Currently Available for Direct Purchase