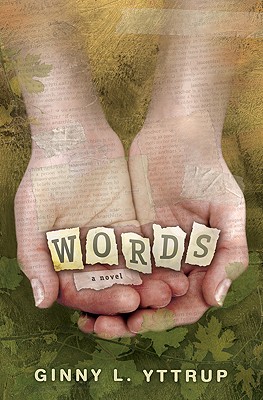 Words (Paperback)
B&H Books, 9781433671708, 352pp.
Publication Date: February 1, 2011
Other Editions of This Title:
Paperback (2/1/2011)
* Individual store prices may vary.
Description
"I collect words. I keep them in a box in my mind. I'd like to keep them in a real box, something pretty, maybe a shoe box covered with flowered wrapping paper. Whenever I wanted, I'd open the box and pick up the papers, reading and feeling the words all at once. Then I could hide the box. But the words are safer in my mind. There, he can't take them."
Ten-year old Kaylee Wren doesn't speak. Not since her drug-addled mother walked away, leaving her in a remote cabin nestled in the towering redwoods-in the care of a man who is as dangerous as he is evil. With silence her only refuge, Kaylee collects words she might never speak from the only memento her mother left behind: a dictionary.
Sierra Dawn is thirty-four, an artist, and alone. She has allowed the shame of her past to silence her present hopes and chooses to bury her pain by trying to control her circumstances. But on the twelfth anniversary of her daughter's death, Sierra's control begins to crumble as the God of her childhood woos her back to Himself.
Brought together by Divine design, Kaylee and Sierra will discover together the healing mercy of the Word-Jesus Christ.

Acclaim for Words:

"First-time novelist Yttrup writes a riveting, emotionally charged story . . . page by page, word by word, this talented author proves the adage 'Write what you know.'"

Publishers Weekly

"Ginny takes us on a path from pain and struggle to joy and wholeness as her characters discover that the author of Truth is the way to freedom and healing. Sexual abuse may not be your story, but most certainly you will have someone in your life for whom this is a reality. Read it for them. Read it for yourself. And read it for those around the world who've yet to be set free."

Barbara Wilson, author of The Invisible Bond

"It's hard to believe this is Ginny L. Yttrup's debut novel. She beautifully and effectively weaves a story of trust, sacrifice, truth, new beginnings, freedom and unconditional love. Here are 334 pages of words that may very well leave you speechless."

FaithfulReader.com

"An astounding, debut novel. I haven't read anything this profound, inspiring and life changing since (Francine Rivers') Redeeming Love."

Finding Hope through Fiction

"Yttrup's journey of healing, redemption and faith is gorgeous, uplifting, difficult at times, but oh so beautiful and stunning . . . I loved this book."

Fiction Addict

"From start to finish Words had my heart and mind. I found myself thinking about the book when I needed to be sleeping. Author Ginny L.Yttrup has truly allowed the truth and the Truth to set her free."

Live, Learn, Love

"A captivating story with the message of hope and restoration . . . touch(ing) on a topic that makes me sick and boiling mad. Yttrup writes from the depth of her own life experiences and her stories will resonate with many women and provide hope for their pain."

Five Star Books

"This is the type of story that resonates with you long after you've closed the book . . . A powerful, moving story that readers will quickly connect with."

Cafe Lily
About the Author
Ginny L. Yttrup is an accomplished freelance writer, speaker, and life coach who also ministers to women wounded by sexual trauma. She has two grown sons and lives in California.
or
Not Currently Available for Direct Purchase