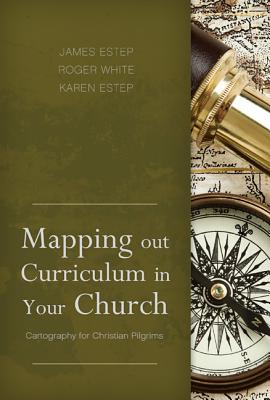 Mapping Out Curriculum in Your Church (Paperback)
Cartography for Christian Pilgrims
B&H Academic, 9781433672385, 336pp.
Publication Date: June 1, 2012
* Individual store prices may vary.
Description
This new book from top Christian education professionals integrates biblical foundations, educational theory, and practical insights into a new curriculum formation approach for the local church. Uniquely identifying curriculum as a means of ministry through the metaphor of mapmaking, it shows how believers are lost along the spiritual journey without a study plan, having no clear destination or reliable path to follow toward maturity.

Detailing the theological, educational, and pastoral dimensions that make a curriculum Christian, the text is arranged into four sections: (1) rationale for curriculum, (2) curricular foundations, (3) curricular theory, and (4) the practice of curriculum.

Covering areas from children's ministry to adult education, contributors include editors James R. Estep, Karen L. Estep, and Roger White as well as Holly Allen, Mark H. Senter III, Michael S. Wilder, Timothy Paul Jones, and Brett Robbe.
About the Author
James R. Estep is professor of Christian Education at Lincoln Christian University in Lincoln, Illinois.


M. Roger White is a professor in the Graduate Ministry and University Libraries departments at Azusa Pacific University in Azusa, California.

Karen L. Estep is associate professor of Teacher Education at Lincoln Christian University.