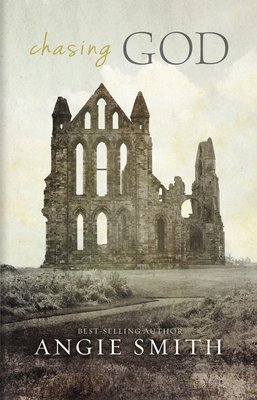 Chasing God
Hardcover

* Individual store prices may vary.
Description
Maybe you've never asked the question out loud, but you've wondered. You do the things that look good on paper: read your Bible, pray, attend study groups and go to church on Sundays.
 
But you aren't convinced you really know Him.
 
Angie Smith understands, because she had run circles around the same paths searching for Him, frustrated at her lack of progress. And she probably would have continued to do so had it not been for one realization that changed everything.
 
She wasn't following God; she was trying to catch up with Him. 
 
And without realizing it, you may be as well.
 
It's a distinction that affects every aspect of our lives with Christ, and it begins with learning where we've relied more on man's explanation of God than God Himself.
 
So many requirements, so many rules, and so much guilt where there is supposed to be freedom. It's the reason you wonder if you've measured up, and the nagging voice that tells you you're a failure as a Christian.
 
Three simple words changed everything for Angie, and she believes they can do the same for you.
 
Stop chasing God.

B&H Books, 9781433676611, 224pp.
Publication Date: January 1, 2014
About the Author
Angie Smith is the wife of Todd Smith (lead singer of Dove Award-winning group Selah) and author of Chasing God, I Will Carry You, What Women Fear, and Mended. She also has written two children's books, For Such A Time As This and Audrey Bunny. Along with being an accomplished writer, Angie speaks to and encourages thousands of women each year. She lives with her husband and daughters in Nashville, TN.