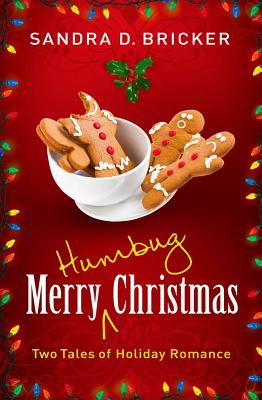 Merry Humbug Christmas (Paperback)
Two Tales of Holiday Romance
B&H Books, 9781433680755, 304pp.
Publication Date: October 15, 2013
* Individual store prices may vary.
Description
A Merry Humbug Christmas features two holiday romance novellas from hilarious and heartwarming author Sandra D. Bricker. -- the perfect gift to yourself or someone else at this most wonderfully stressful time of year.

In "Once Upon a Jingle Bell," A Bah! Humbug cruise to the Mexican Riviera is Joss Snow's answer to this year's quest to avoid the holidays completely; at least until she's rebooked on a different kind of cruise altogether. Candy canes, holly wreaths, reindeer and ornaments seem to be stalking her on the 12 Days of Christmas holiday cruise extravaganza. An escape back to land is her only goal . . . until she meets a kindred spirit in rugged Irishman Patrick Brenneman, and then the game is on! Avoid Christmas festivities at all costs . . . except maybe for that one stop under the mistletoe.

In "It Came Upon a Midnight Deer," Reese's guilt over abandoning best friend Joss on their holiday tradition of avoiding all things Christmas is trumped by the joy of her recent engagement. Meeting Damian's family for the first time on idyllic Sugarloaf Mountain is about as far from that Bah! Humbug cruise as she can get, and Reese can hardly wait to get there. But from the moment they hit that deer in the road just two miles from the cabin, everything seems to go wrong. There are no drummers drumming or pipers piping this particular year! And once she sets her future in-laws' family cabin ablaze, she's pretty sure there won't be even ONE golden ring in her future.
About the Author
Sandra D. Bricker is a best-selling author of laugh-out-loud fiction for the inspirational market. Her books include Love Finds You in Carmel-by-the-Sea, California, Always the Baker, Never the Bride, and The Big 5-Oh! as well as contributions to the devotionals Be Still and Let Your Nail Polish Dry and His Grace Is Sufficient: Decaf Is Not.

or
Not Currently Available for Direct Purchase